This is an archived article and the information in the article may be outdated. Please look at the time stamp on the story to see when it was last updated.
CUYAHOGA COUNTY, Ohio (Nov. 5, 2015) – A boy who disappeared 13 years ago in Alabama has been found in northwest Ohio.
Julian Hernandez was 5 years old when his father, Bobby Hernandez, failed to drop him off for preschool, according to WJW. The boy's mother reported him missing. Police believed Bobby Hernandez, the boy's non-custodial parent, took him.
Members of the FBI, the National Center for Missing and Exploited Children, Vestavia Hill Police Department and the Birmingham Division of the FBI located the boy, who's been missing since 2002 and is now 18 years old.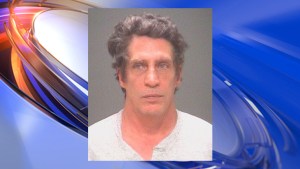 They arrested his father, who was charged in Ohio's Cuyahoga County in connection with the case. Authorities in Alabama's Jefferson County said he'll also face charges there stemming from the abduction.
Investigators said the boy's mother has been notified.