This is an archived article and the information in the article may be outdated. Please look at the time stamp on the story to see when it was last updated.
Happy Friday! We can't escape the rain this weekend but there will be a lot of dry time in between the precipitation. Saturday will start off dry with a mix of sun and clouds. Strong southerly winds 15-25 mph will help boost afternoon highs into the lower 80s. Late afternoon a front arrives from the west returning rain and storms to the state.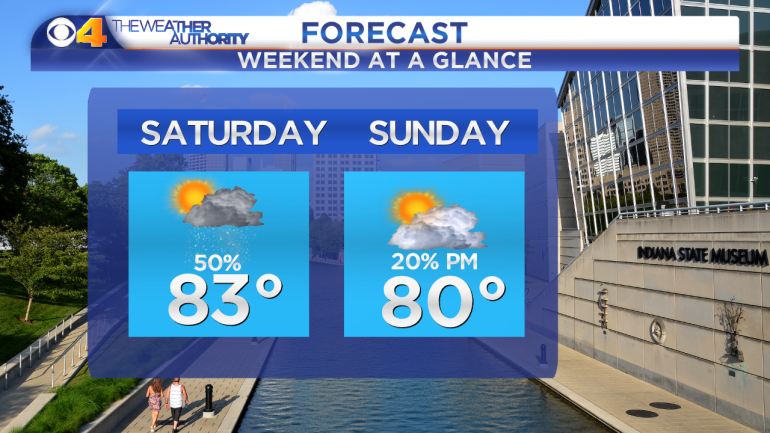 Your Friday is starting out wet north of I-70 and that is where the rain will be focused today.
Rain will still be on radar as you head out for lunch today, so keep an umbrella nearby.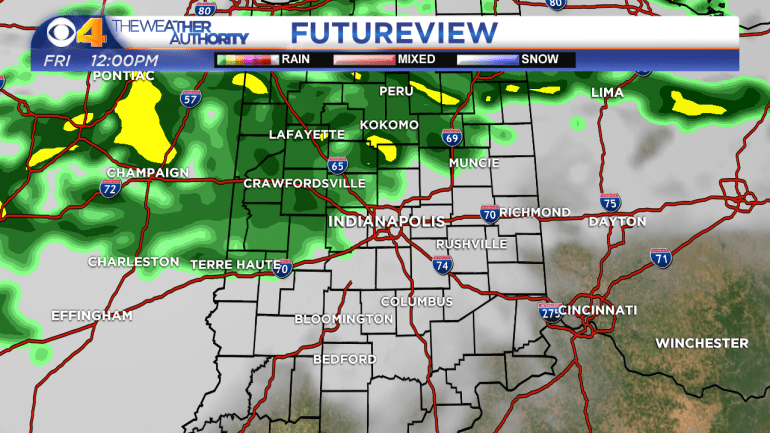 Just like the past few days, our morning is wet but the late afternoon and evening is dry.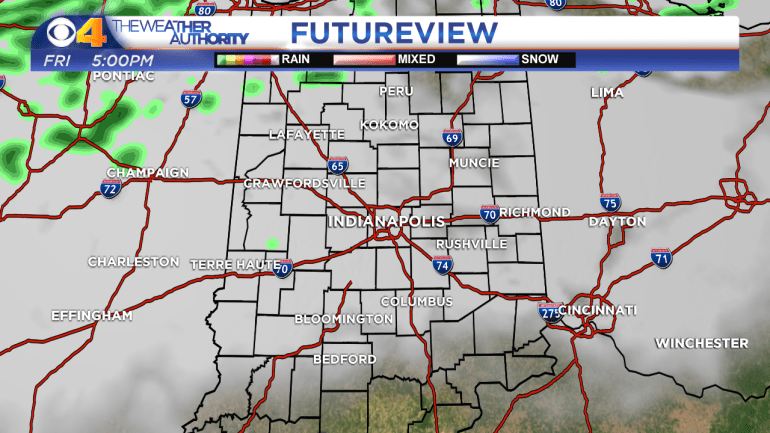 After a beautiful start to Saturday the front moves in after 7 p.m. bringing another round of rain. Some embedded thunderstorms will develop but severe weather is not expected.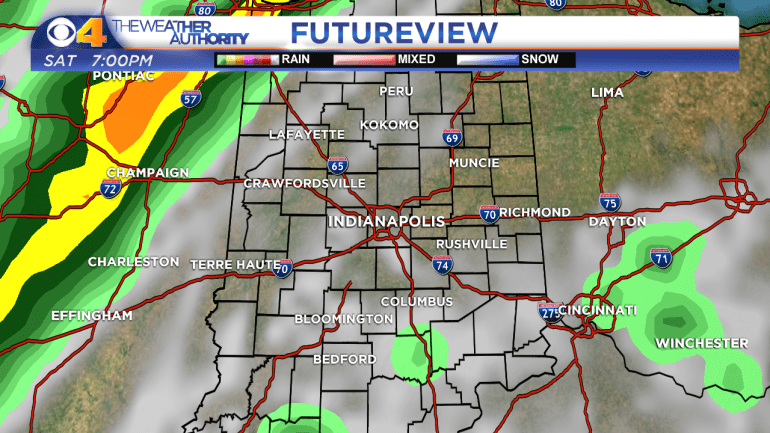 This afternoon temperatures will warm into the mid/upper 70s. South of I-70 is looking at a drier day and some peaks of sunshine, helping warm temperatures into the lower 80s.
The rain from Saturday night's front clears out by Sunday morning. Most of Sunday will be dry with partly cloudy skies and highs near 80. It is looking gorgeous for all of the festivities downtown and the Colts game. Rain returns Sunday night with daily rain chances into the end of next week. Fall temperatures are also back Wednesday!