This is an archived article and the information in the article may be outdated. Please look at the time stamp on the story to see when it was last updated.
It's going to be another sunny and warm day today, with comfortable humidity levels and temperatures in the 80s. Today will be the last dry day for another week. Our pattern shifts to a wet and stormy pattern on Wednesday, and we'll keep that daily chance for scattered showers and storms through Memorial Day.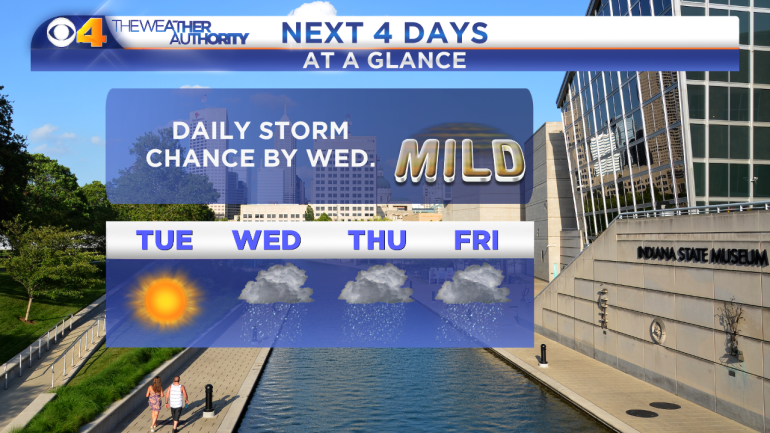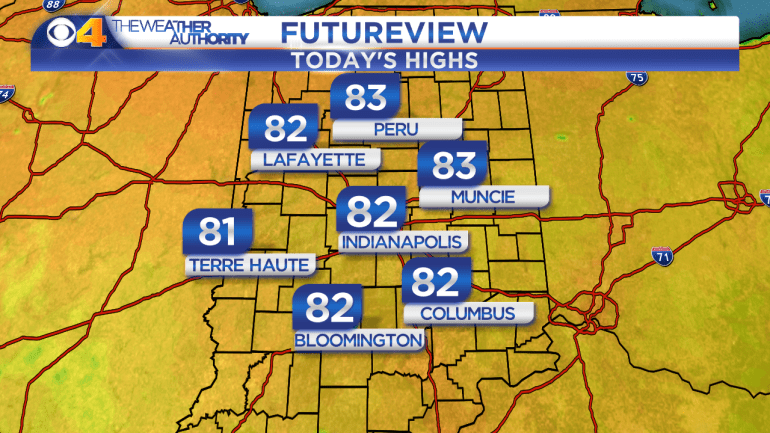 No particular day will be a washout, but a few strong thunderstorms over the next week will be possible.
Looking ahead to Saturday and Sunday, there will be a 30% chance for scattered T-showers. 30% means, that rain will cover 30% of central Indiana on Saturday and Sunday, so there will be a lot of dry time and there will be spots that could stay dry all day!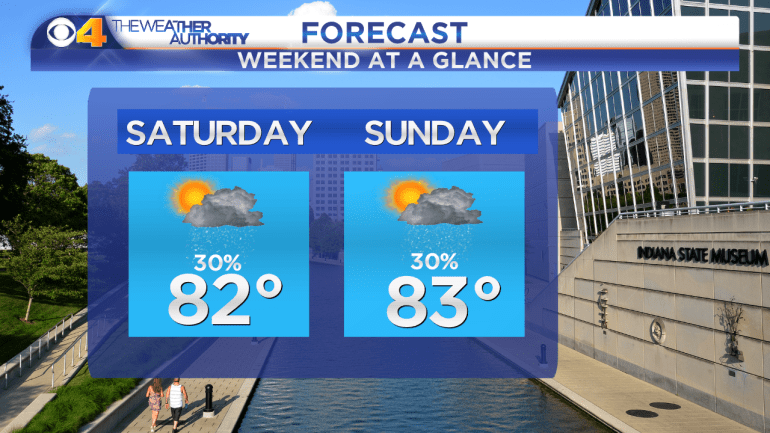 Humidity levels will also be on the rise this week, and temps will stay in the 80s into early next week.