This is an archived article and the information in the article may be outdated. Please look at the time stamp on the story to see when it was last updated.
PLAINFIELD, Ind.--Every student in Hendricks and Putnam counties can now experience unique bike simulators as part of their physical education classes.
Through a partnership between Hendricks Regional Health and Nine13sports, every elementary and middle school student in Hendricks and Putnam counties can take part in Kids Riding Bikes simulators.
Kids Riding Bikes is a youth program developed by nonprofit Nine13sports to help students get active, understand the concept of team building and achieve personal goals.
"It's like a big video game for the students," said Tom Hanley, CEO of Nine13sports. "They get on the bikes, they are able to see themselves on the screen when they are pedaling. When they go uphill on the screen, the bikes are going to get harder to pedal, when they go downhill, they are going to go faster."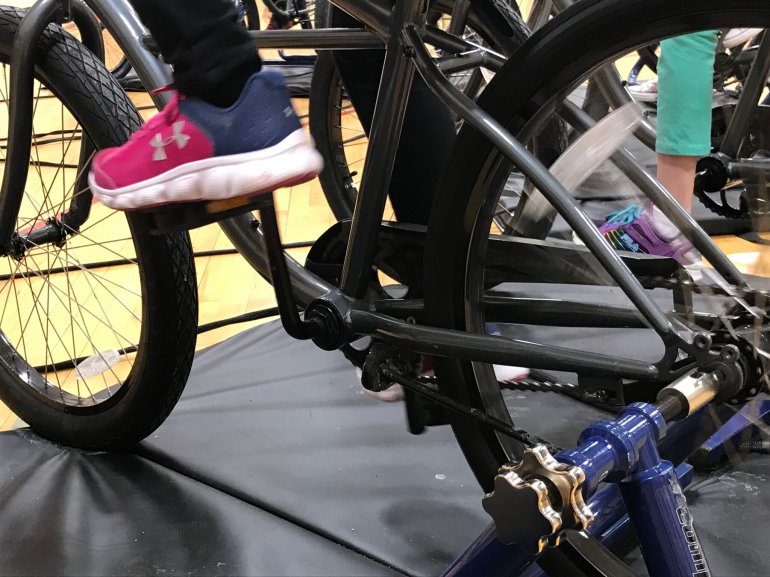 Students who participate ride stationary bicycles alongside their peers. The bikes are huddled around an interactive screen that features custom software similar to the functions of a video game. The screen flashes statistics about the speed and distance traveled.
The three-year partnership allows more than 7,000 area students to take part in the program each year.
"This program is all about the kids, it's about getting them excited about exercise," said Adam Scott, Business and Communications Manager for Hendricks Regional Health. "It's more than just physical activity, it's about teamwork, it's about confidence building. When you see these kids get on the bike and exercise, they just light up."
Nine13sports launched in 2012. This year, the nonprofit will be able to serve 160 different schools.
"It was so much fun, I loved doing that," said Josie Shepperd, a second grader at Clarks Creek Elementary.