This is an archived article and the information in the article may be outdated. Please look at the time stamp on the story to see when it was last updated.
Today will be the 6th consecutive 90 degree day with record heat expected this afternoon. The record for the date is 91 and that was set all the way back in 1891-- and we have a very good shot for at least tying that record.
Today will mark the 14th 90 degree day that we've seen so far this year. We typically average 19 in a given year.
There are portions of central Indiana that are in in a MODERATE drought. We are OVER 3" below average rainfall since August 1. We desperately need rain and we have two small chances on Wednesday and Friday, but there will be MANY areas that get absolutely nothing.
Here are our projected rain totals through Sunday! As you can see, this will NOT help our rainfall deficit.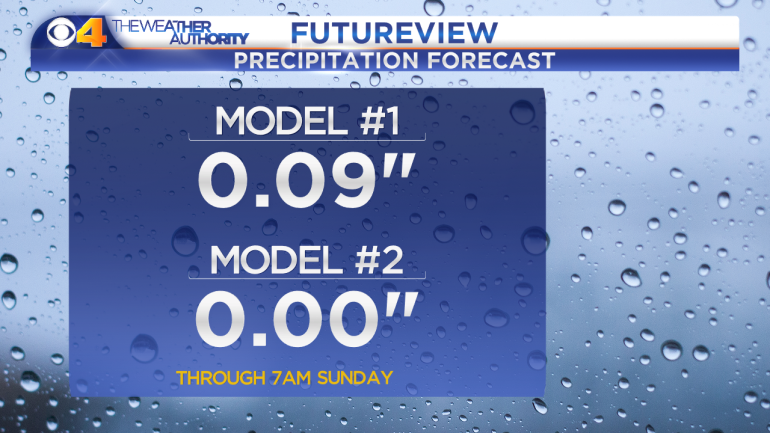 We are in for a sizable cool down after today. Today is our LAST 90 degree day. Wednesday is our transition day and by Thursday and Friday highs will be seasonal in the 70s. This weekend temperatures will run a few degrees below average with highs in the 60s on Saturday!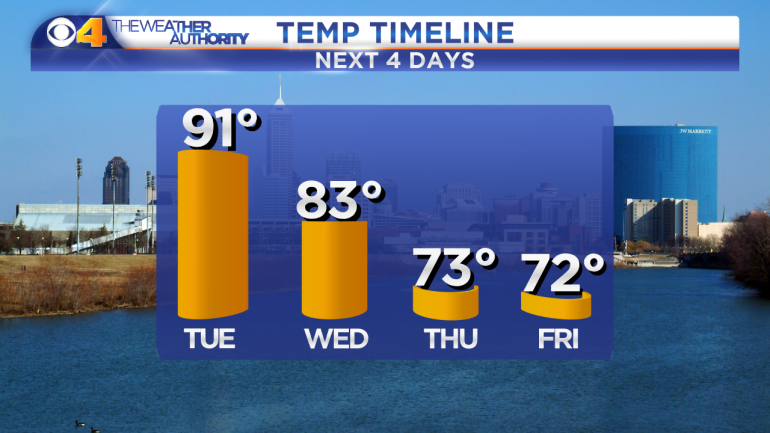 Many areas will stay completely dry over the next 7 days.
Hurricane Maria will bring tropical storm force winds, large swells and dangerous rip currents to coastal areas of the Carolina's and Virginia today and then move sharply to the Northeast and away for the US mainland on Wednesday.