This is an archived article and the information in the article may be outdated. Please look at the time stamp on the story to see when it was last updated.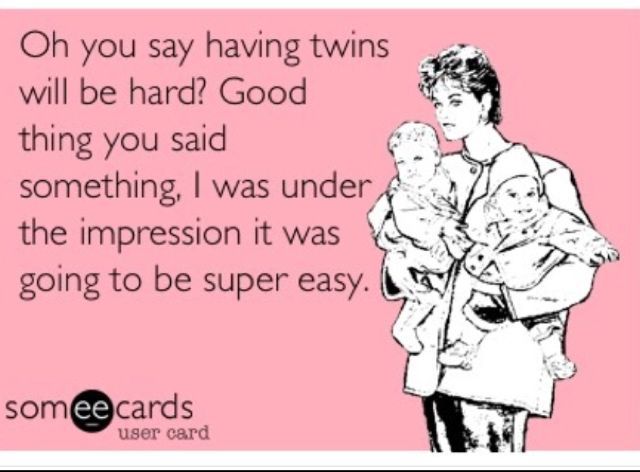 There's A LOT to learn when you're becoming a parent for the first time.  I'm reading books recommended by friends and scanning articles online.
BUT – does anyone else feel like there is TOO MUCH information out there?!
I subscribe to the most popular websites – get my weekly emails about what's changing and developing this week – and THEN I'm bombarded with daily emails about items I need for the boys' nursery, safe sex positions during pregnancy (REALLY!?) and pre-term labor warning signs. It's TOO MUCH for me.
I delete every email except for the weekly email to learn about what's changing and developing inside my belly (the boys are about the size of an ear of corn!). I don't like reading about the concerns and risks  – that will make me more nervous. Yes, I want to be generally informed but NOT spooked.
With the digital world we live in today, there are HUNDREDS of websites and apps to download during pregnancy. According to a 2013 report by Citrix, a software company that tracks app usage, pregnancy-related apps were more popular than fitness apps.
Several people have recommended the Babycenter app to me, saying they like the app because  in addition to tracking development changes, it also included advice forms, a kick counter and contraction timer. When it's time for baby to arrive, there is Full Term (a free app), for example, that keeps track of the length and intervals of contractions.
There are also apps just for dad, including Guys Guide to the Delivery Room.  This FOX News article outlines seven pregnancy apps for healthy moms and babies.  The Pregnancy Companion App is the only app created by board certified OB/GYNs. The app features daily pregnancy tips and tools to track your baby's growth, due date and check the safety of medications. The app also includes a hydration and weight tracker, a calendar for appointments and a contraction timer- A LOT of resources for moms-to-be!
Am I wrong in not wanting to get ALL the information?
I'd prefer to talk to people who've been through this experience before. #Twinning
Be sure to share YOUR advice on resources I need to look at before the boys arrive. I truly appreciate the support and insight!
Just a reminder (if you haven't seen my 1,000,000 tweets! :) ) I am moving to mornings starting Monday, September 14th!
#CBS4Morning airs every weekdays from 5-7AM on CBS4. I am thrilled to join Marianne, Tim, Lindsay and Katie to wake up Hoosiers! We promise to get you out the door with all your headlines and weather& traffic always on the 4's. We will be a FRESH, NEW approach to morning news. Morning TV has always been my true love. NOW, I just need to figure out how to flip the twins' sleep schedule. :)
XOXO/MWAH,
Nic
#Twinning at 24 weeks
Follow my journey on social media, using the hashtag #PencePregnancy
You can also follow me on my social media accounts: