This is an archived article and the information in the article may be outdated. Please look at the time stamp on the story to see when it was last updated.
BLOOMINGTON, Ind.– Bloomington police say the girlfriend of a man accused of setting a fire that killed a Bloomington woman, and allegedly claimed to be her son in order to inherit her multi-million dollar estate, was arrested.
Misty Allen, 44, faces charges of assisting a criminal and obstruction of justice.
Allen's boyfriend, Noel Montes Cazares, AKA "Giovanni Bush", 49, was arrested last week for arson, murder, neglect of a dependent and obstruction of justice after a Monroe County judge issued an arrest warrant.
Police say he set a fire to a Bloomington home in February and killed 85-year-old Larae Britain Moeller Bush.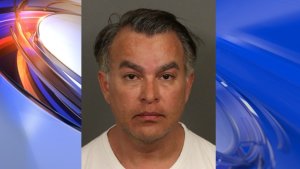 Investigators found a man at the scene who identified himself as Giovanni Bush. "Bush" told investigators his mother was deceased inside the home, and that he had been unsuccessful in trying to rescue her. He was then taken to a nearby hospital for treatment of minor injuries.
Investigators located documents at the scene belonging to Cazares along with a photo that possibly appeared to be the same as Giovanni Bush, leading investigators to question his true identity.
Family members later told detectives that to their knowledge, Lerae Bush never had children, and she owned artwork, collectibles and real estate nationwide valued well above $10 million.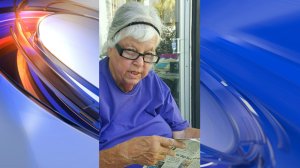 Investigators determined Lerae Bush suffered from dementia and Alzheimer's disease, and was dependent on Cazares for food, transportation and clothing. Detectives found no source of employment for Cazares and the residence in which she died had no functioning utilities.
The investigation later revealed a trust agreement in the name of Bush with one beneficiary, which had been removed and replaced with the name of Giovanni Bush.
Police say Allen was arrested without incident.
Indiana State Police, the Indiana State Fire Marshal's Office and the Perry-Clear Creek Fire Department continue to investigate the case.