This is an archived article and the information in the article may be outdated. Please look at the time stamp on the story to see when it was last updated.
MORGAN COUNTY, Ind.– A Mooresville woman was found guilty of neglect causing death of a dependent and neglect causing serious bodily injury after her child's death in November 2016.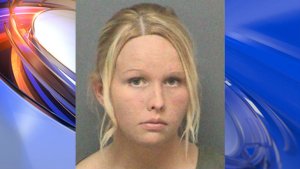 Price's boyfriend at the time of the death, Steven Ingalls Jr., was found guilty of neglect and conspiracy to commit murder on May 30.  Officials say Ingalls suffocated and intentionally overdosed 5-year-old Brayson Price.
When investigators examined Steven's phone, they discovered some horrifying internet searches, according to a probable cause affidavit. Those searches reportedly included "I want to kill my autistic child," "painful ways to die" and "most painful torture."
Court documents quote a text reportedly retrieved from Ingalls' phone to Price that reads, "she needs to kill him while he is young so that she can have a life of her own and not be a caretaker for a retarded child."
The documents say Price also used her cell phone to research overdose information for Brayson's medication.
Brayson had been diagnosed with fragile X syndrome, pervasive developmental disorder, attention deficit hyperactivity disorder, impulse control disorder and dysphasia.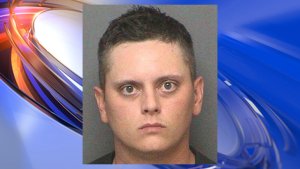 During her initial hearing, police say Price was caught carrying an 8-inch knife in her purse in the courthouse. Then, after the hearing, police say she threatened to kill her sister, who was a witness in the case.
Price had to be physically restrained outside the courtroom, near an elevator. For that incident, she was charged with intimidation, disorderly conduct and provocation.
The boy's biological father is suing the Indiana Department of Child Services (DCS), alleging the agency failed to protect the child despite several reports of abuse.
Sentencing is set for Price and Ingalls on June 26. Price faces 20-50 years in jail.