This is an archived article and the information in the article may be outdated. Please look at the time stamp on the story to see when it was last updated.
Update (April 21, 2017)– Richard Norris pleaded guilty to charges of battery and voluntary manslaughter. He was sentenced to 30 years in prison.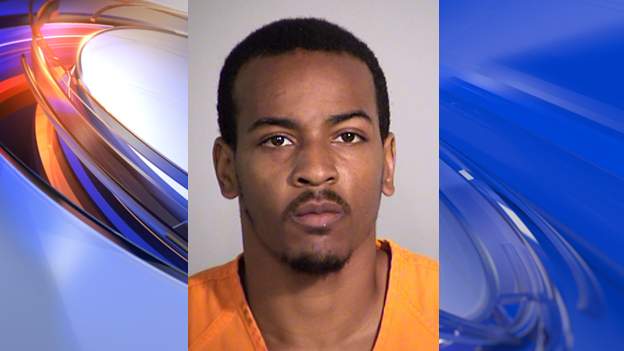 INDIANAPOLIS, Ind. (August 17, 2015) – An Indianapolis man was arrested in connection with the death of his grandmother, and new court documents reveal he was being treated for schizophrenia.
Richard Norris, 21, is charged with the murder of 78-year-old Lucille Gladney.
The investigation began Sunday morning when Gladney's daughter saw that her mother's car was missing from her driveway.
Gladney's daughter entered her mother's home, and she found her face down in her bedroom with a rope tied round her neck, trauma to her head, and a hammer on the floor.
The coroner later determined Gladney's cause of death to be asphyxiation.
According to court documents, Gladney's daughter told police her nephew (Richard Norris) had been living at the home. She told police he started living there after his mom kicked him out of their home because he attacked her. She also told police he suffered from schizophrenia.
Officers found Norris sitting in his grandmother's car a block away from the crime scene. The car was running, but it was parked.
Police took Norris into custody without incident. It was later discovered that Norris' blood was on the hammer in Gladney's bedroom.
According to court documents, Norris' mom told police she noticed her son was acting violently the first week in August, so she took him to Midtown Mental Health. He was admitted and treated for his schizophrenia, and he was released on August 10.
Norris' initial appearance is Wednesday, August 19.