This is an archived article and the information in the article may be outdated. Please look at the time stamp on the story to see when it was last updated.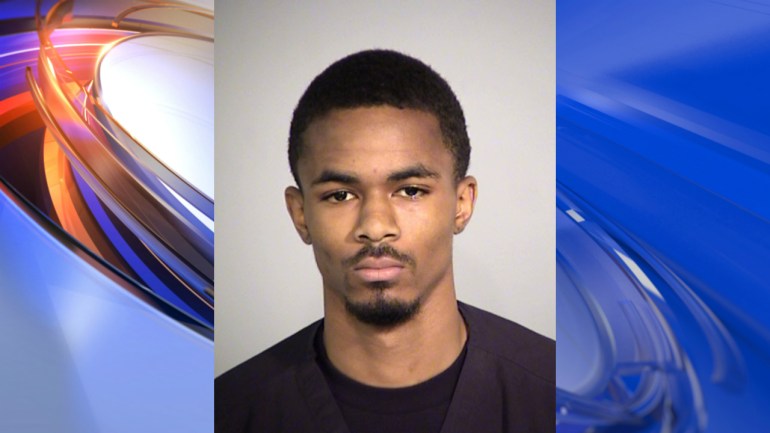 INDIANAPOLIS, Ind. (August 12, 2015) – Indianapolis police arrested a man in connection with his alleged involvement in the rape or attempted rape of four victims in July.
Randy Pitts, 22, of Indianapolis, is accused of raping three females while armed with a handgun in the area of 1600 Bellefontaine Street.  He is also accused of attempting to rape a fourth victim near Circle Centre Mall.
Court documents reveal Pitts waited in the women's bathroom for more than 20 minutes before attacking his victim.  He allegedly shoved her in a stall and held her at gunpoint trying to get her to perform sexual acts. The victim pushed the gun away and told Pitts, 'I'd rather be shot than raped.'
Investigators say the woman then screamed and Pitts took off.
Detectives were able to develop Pitts as a suspect after the victims provided similar suspect descriptions.
"It is incredibly courageous for these women to be coming forward and talking about what happened to them," explains Melissa Arvin, Marion County Deputy Prosecutor.
After being questioned by detectives, Pitts was arrested.
When investigators asked Pitts if by definition did he agree he raped these women?  Pitts told them, 'I mean I don't like saying it. But by definition with them being scared I could say it was rape.'
IMPD Sex Crimes detectives allege Pitts was responsible for sex crimes committed on the following dates:
July 17, 2015—1600 block of Bellefontaine Street
July 18, 2015—1900 block of College Avenue
July 23, 2015—1600 block of Bellefontaine Street
July 27, 2015—100 block of West Maryland Street
Pitts is charged with 25 felony and misdemeanor counts.
He is currently being held on a $200,000 surety bond at the Marion County Jail.  Pitts will appear in court end of September.
We asked if investigators think Pitts has more than these four victims.  They told us no comment.