This is an archived article and the information in the article may be outdated. Please look at the time stamp on the story to see when it was last updated.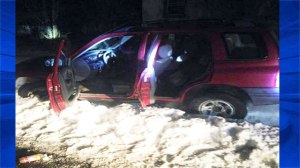 INDIANAPOLIS (March 3, 2015) –  Two Indy teenagers kidnapped from their east side home early Monday morning are both safe.
IMPD reports Emma Blackwell, 13, was returned to her home in the 1200 block of North LaSalle Street at approximately 2 a.m., 23 hours after she and her brother Aaron were taken at gunpoint as part of a drug dispute.
Aaron Blackwell, 16, was rescued at 7:30 Monday night after a high-speed police chase through the streets of southwest Detroit. Investigators say the Blackwell teens were kidnapped by three gunmen who came looking for the children's older sister.
Whitney Blackwell is thought to have stolen cash and drugs in excess of $30,000 from a Detroit man.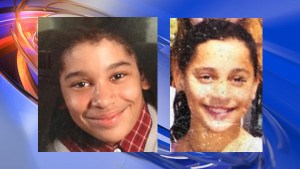 IMPD said Tuesday afternoon that the teens were placed in the care of Child Protective Services until detectives can be sure that they're no longer in any danger. Investigators in Indianapolis will continue to work with detectives in Detroit and federal agents to investigate the abduction. Police believe the siblings were specifically targeted by their captors.
Sources say they're trying to determine if the man sent a trio of gunmen to Indianapolis' east side in search of the woman and found the teenagers instead.
The children's kidnapping resulted in a two-state Amber Alert. The investigation was led by IMPD in conjunction with U.S. Marshals and the FBI.
The first break in the case came Monday in Detroit after a high-speed chase and the arrest of the accused drug dealer. The man denied any knowledge of the kidnapping plot.
An all-day search led to the recovery of Aaron Monday night and the apparent return of his sister Emma by her kidnappers to her home early Tuesday morning.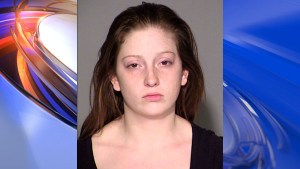 At approximately 1 a.m. Emma Blackwell posted to her Facebook account a simple declaration: "I'm home." After her recovery she was interviewed by IMPD Missing Persons Detectives. At least eight people were taken into custody for questioning in Detroit during the Amber Alert incident.
Whitney Blackwell remains in custody in Indianapolis on a traffic charge, but she could face other criminal charges.
Sources in Detroit and the Blackwell family shared this information with CBS4.