This is an archived article and the information in the article may be outdated. Please look at the time stamp on the story to see when it was last updated.
INDIANAPOLIS, Ind. — All this week, we've been highlighting the most legendary racing families to ever compete at the Indianapolis 500.
What better way to end our legends series than with our Rachel Bogle sitting down with one of Indy's most iconic families— the Unsers? Six Unser family members have competed in the 500, and between Bobby, Al, and Al Jr., they have brought home a combined 9 wins— more than any other family in Indy 500 history.
But before they could celebrate victory at Indy, they had to cope with life-changing loss.
Bobby was the first Unser to make it to victory lane at the Indianapolis 500, but he was not the first Unser to race there. That honor went to his big brother, Jerry, who came to Indy as a rookie in 1958. One year later, he died from injuries sustained during a crash in practice.
For some, a loss like that could leave a dark cloud over Indianapolis Motor Speedway. But according to Bobby, that's just not how the Unsers operate.
"I think we're a family that accepts things the way they are, even if sometimes you don't like them—that's for dang sure," said Bobby. "When I talked to [Jerry] the day before he passed away, he didn't think he was going to die and he wasn't talking about that. He was talking about getting me a car to drive."
Not only did Bobby get a car to drive in the Indy 500, but he won it three different times (1968, 1975, and 1981). He's one of only two drivers to have won the 500 in three different decades.
The Unsers seemed to be born with passion for racing already ingrained in their DNA. Even after Bobby enlisted in the military, he would spend his weekends racing cars.
"No matter what I did, I HAD to drive a race car. I had to. No matter what. And all of us were that way," he said.
It was a passion that no amount of money could buy. The Unsers came from humble beginnings. In fact, Al Jr. had to watch his father win his first 500 from inside the Albuquerque Civic Auditorium because there was simply no money to bring family to Indianapolis.
But according to Bobby, their passion for racing was never about money.
"If there would have been no [prize]money, the Unsers would have still been racing," he said.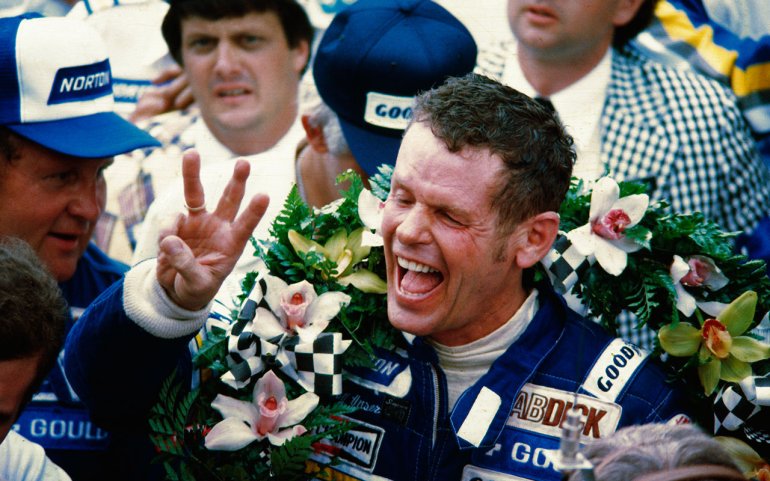 Bobby's history-making Indy 500 wins were an incredible accomplishment, especially for someone who never thought he could actually win here.
"I really down deep didn't think I had enough talent to come here…I thought, 'Wow, that's not the place for me. I'm a small-town country boy. I'm doing OK. But going to Indianapolis… I didn't see it," he said. "That's a fantasy that millions of men think about. Very few ever get a chance to feel it."
In 1970–2 years after Bobby's first win–his brother, Al, made his way to victory circle. It was something he would do three additional times, making Al one of only three drivers ever to win the 500 four or more times.
"My brother wouldn't make a mistake. He could start a frigging race and run that whole dang race without making a mistake. If he happened to have the car good and it's making good power, he's going to win the race!" said Bobby.
"He wasn't like me. I'd break the cars. I don't give a dang–I gotta be leading it! It's just my way of life. And my brother was just the opposite… At the end of the race, he'd win it. And I used to get tired of that, you know? Because he was a tough man to run against," he added.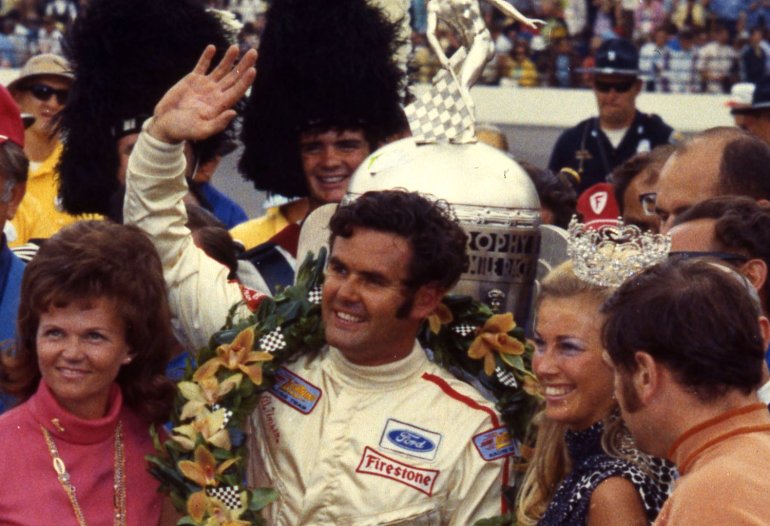 Although they were brothers, they were also fierce competitors.
"We never talked about our racing. I wouldn't tell him my secrets," said Bobby.
Before long, Al's son, Al Jr.–or "Little Al" as many call him–came along. At age 9, while sitting atop phone books just so he could see over the steering wheel of his race car, he too started winning.
But not without a little help from his uncle Bobby.
"I told his dad, 'He's down on horsepower. The kid needs some power!' So his dad said, 'I got this engine down in California' and I said 'I don't give a you-know-what! It's gotta go faster!'" Bobby recalled. "So I towed it in the back of my truck, took it down to our shop and put some nitro in it! And g***** it, we won all the races! I told his dad, 'See there? The kid just needs a little power!'"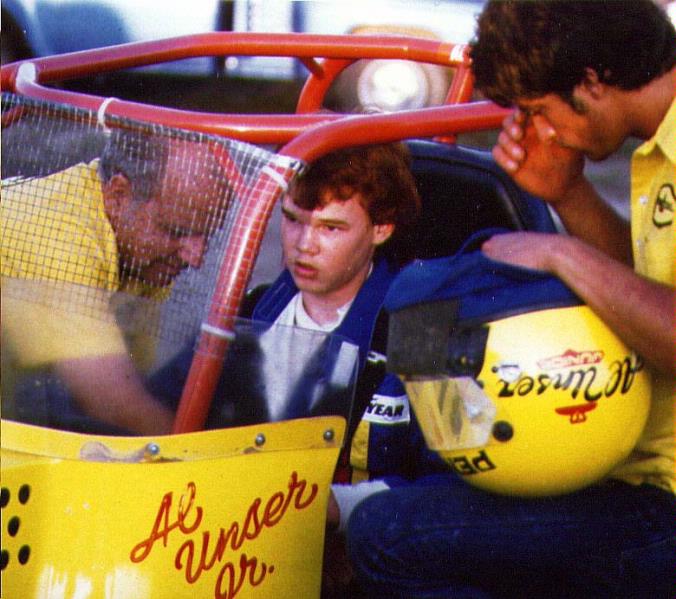 Interestingly, at first Bobby didn't think Al Jr. would actually be good in a race car. After all, what are the odds that lightning would strike three times?
"We had no idea that he was going to be this fast," said Bobby. "Wasn't going to happen. Just not likely because he's a young kid, wilder than a marsh hare and doesn't have any idea what he's doing half the time.  But he goes fast!"
Sure enough, just like his father and uncle, Al Jr. made his way to Indy. But he had a bit of a bumpy start.
"The first time that I was in an IndyCar, driving out on to the race track–this happened in April of 1983–with the rookie orientation program… which I failed miserably!" Al Jr. said.
"You did? I never knew that!" Bobby interjected.
"Yeah," Al Jr. laughed. "I didn't pass my final stage of rookie orientation. I couldn't run it above 195 miles per hour. "
Growing up, Al Jr. has often said he "lived and breathed the Indy 500." So what does that mean exactly?
"I was always thinking about it. Always working at it. It was my life. I went and did IROC to be a better driver at Indy. I went and did the Daytona 24-hour [race] to be a better driver at Indy," explained Al Jr.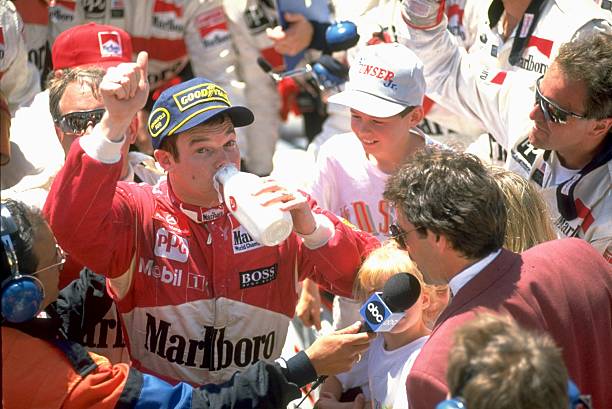 "And he won all of them, incidentally!" Bobby added.
Al Jr. went on to win the 500 twice, modeling his driving style after the two men he knew best.
"I tried to pull the best out of both of their philosophies. Uncle Bobby was under the philosophy that he wants to be the fastest all the time— in practice, qualifying. If the car is gonna break, he wants to be leading it," Bobby explained. "My dad, his philosophy was, 'The only lap I want to lead is the last one."
But the Unser legacy isn't without a little scandal.
The controversial 1981 race was the only 500 where the winner was determined in a courtroom rather than on the race track. USAC officials ruled Bobby illegally passed cars while exiting the pit area and issued a penalty that effectively dropped him to second place.  Mario Andretti was declared the winner.
Ultimately, the results were reversed in court, giving Bobby the win and making him and Andretti mortal enemies…
That was until Bobby was battling health issues not long ago and–while lying in his hospital bed–the phone rang.
"He starts talking to me and I said 'Who is this?'" Bobby recalls. "And he says, "g***** it, don't you know my voice? It's Mario!  And I thought 'Damn! He's going to get over being mad before I am!'"
"They're friends today," notes Al Jr. with a smile.
"[Mario] was always a good friend and I really liked the guy. I mean God dang it, I don't know why he had to try to steal that race from me, you know?" laughed Bobby.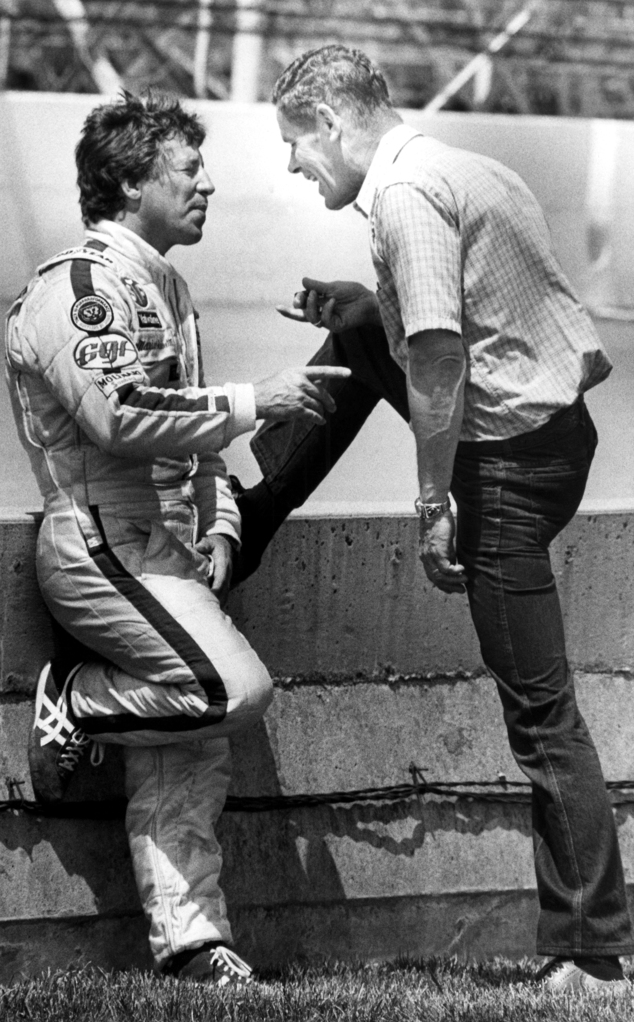 But if he could go back to that race in 1981, would he do anything different?
"Yeah," Bobby quipped. "Pass more cars!"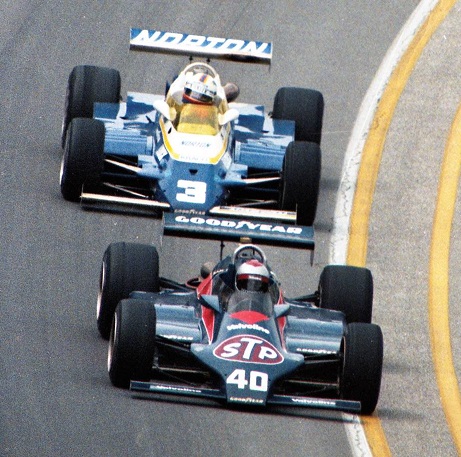 Now that they are all out of the race car, you have to wonder–for a family of drivers who have so much love for the Indianapolis 500–do they miss it?
For Bobby, the answer to that question has to start by first setting the record straight.
"Everybody thinks that I quit because of the '81 argument with Mario and that wasn't it," he said. "They just don't understand Bobby Unser. I do things when I want to do them and the way I want to do them and I have a mind of my own."
He also felt like he missed being there for his oldest son, who grew up while Bobby was constantly on the road and racing full-time. He was determined not to make that same mistake twice.
"I just decided I ain't gonna miss my second son. So I just quit racing and got a race shop in Albuquerque. I just opened that friggin' thing up, hired two guys, ran [my son] Robby] and we won lots of races!" he said.
For Al Jr.–a man who once proclaimed, "You just don't know what Indy means!" following his 1992 Indy 500 win–life outside the car is bittersweet.
"I miss race day morning at Indy. I mean, who doesn't? For any other races, no, I genuinely don't miss it. But when I get back here at Indy… Yeah I'd love to go out and run a couple laps. But to race? That's a whole new subject completely," said Al Jr
These days, Al Jr. still stays heavily involved in IndyCar as the executive consultant and driver coach for Harding Racing. His main focus is on preparing driver Gabby Chaves and helping him—and Team Harding—enjoy the same sweet taste of victory that he and his family have savored time and time again.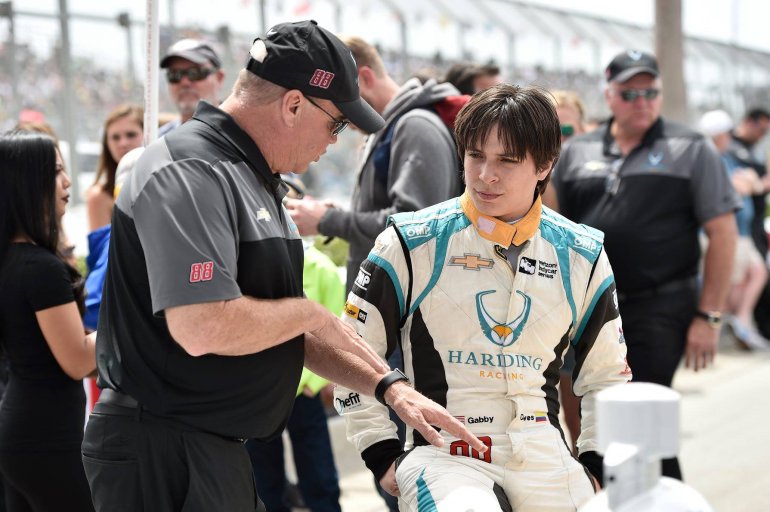 But what's the best advice he's given to young drivers like Chaves?
"Just use their head and be safe. That's really what it's all about is to go out there and have fun and in order to win the race, you have to finish it. So you've got to be safe out there. Use your head and be smart about it," said Al Jr.
"But in all of that, you've got to go fast too!" Bobby noted.
With a smile, he added, "If you don't go fast, the crowd is gonna forget your name."