This is an archived article and the information in the article may be outdated. Please look at the time stamp on the story to see when it was last updated.
INDIANAPOLIS, Ind. -- Only three families can say they've had three generations compete in the Indianapolis 500: Andretti, Vukovich, and Brabham.
In the history books, they are legends.  But at home, who are they?
This week, our Rachel Bogle is sitting down with some of racing's most legendary family dynasties to find out.
We kick things off with Geoff Brabham and his son, Matt. Off-track, their life is pretty normal. However, their legacy on-track is anything but.
The Brabham legacy began with Sir Jack, who--in 1979--became the first driver ever to be knighted by the queen of England for his contributions to motorsports.  He was a three-time Formula One world champion. His first, in 1959, was movie-worthy, after running out of gas on the last lap and literally pushing his car over the finish line to clinch the world title.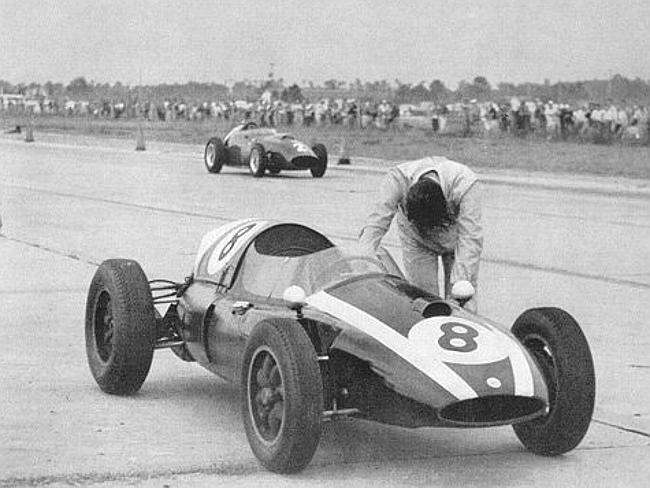 When he came to Indy in 1961, Brabham's rear-engine Cooper-Climax changed the course of history and ushered in the rear-engine revolution.
Sir Jack was arguably one of the world's biggest names in racing at the time but it took his oldest son, Geoff, until about age 10 to realize how different his family was.
"When you go to school and the kids ask you, 'What did you do over the weekend?' and I used to say, 'Actually, I went to Belgium and watched my dad race,' and you'd get kind of a funny reaction obviously when that happens," said Geoff.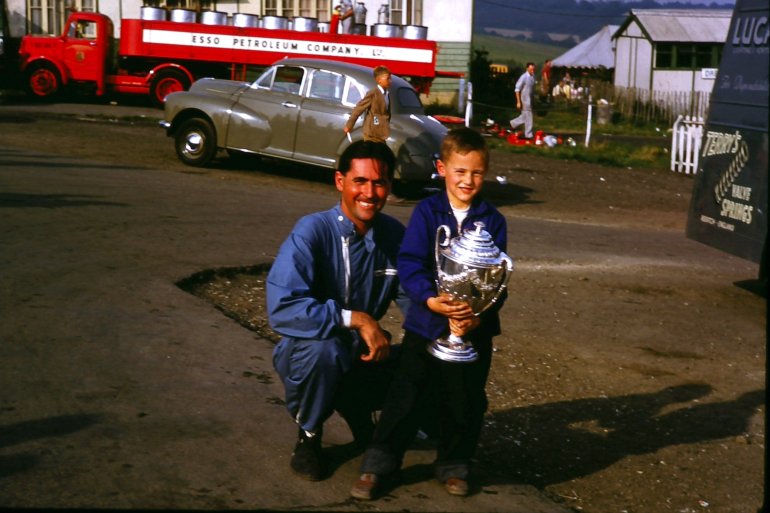 Likewise, Geoff's son, Matt, realized his famous roots around the same age. But his family's fame came in handy in a pretty humorous way while he was in grade school.
"I did a presentation on my grandfather because we had to do a famous sporting person. And it was easy because I knew everything I could basically just cheat the assignment," Matt said with a laugh.
"When we come home, we're just like a normal family."

-Geoff Brabham
Although racing was always their way of life, Sir Jack was strongly against his sons following in his footsteps.
"One, it was dangerous. And two, he probably thought it was actually going to cost him some money," said Geoff. "But once I showed him that I was serious and showed him I had at least some talent to do it then he was as helpful as he could possibly be."
Geoff went on to achieve global success, including four consecutive IMSA GTP championships, 1993 24 Hours of Le Mans winner, and ten appearances in the Indy 500. So it was only a matter of time until Matt caught the racing bug, too. And when that time came, Geoff was supportive.
But his wife, Roseina, wasn't as keen on the idea at first.
"When Matt's racing she's way more nervous than she ever was when I was racing and I was getting a little bit upset about that," explained Geoff. "I said 'How come you're so nervous now and you weren't when I was racing?' And she just looked at me and said 'Oh, I can always find another husband!'"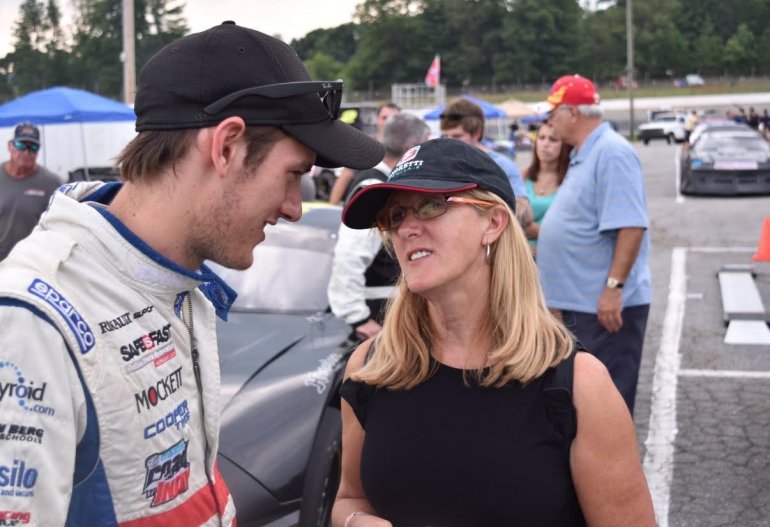 Until Sir Jack passed away in 2014--just one week shy of the Indy 500--his grandson could always depend on him for the same three words of advice before every race.
"Get after 'em," Matt said. "He wouldn't say anything about racing or all the details or what I'm supposed to be doing… Every time he saw me it was, 'Get after em!' and that was it."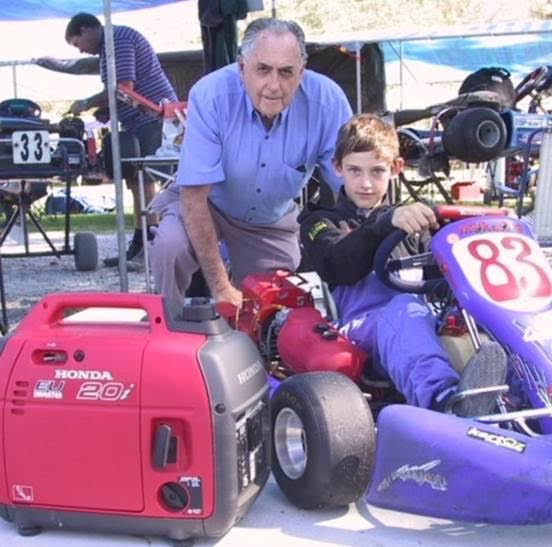 Before the green flag dropped on Matt's Indy 500 debut with Pirtek Team Murray in 2016, three generations of Brabham cars were brought together on the yard of bricks in a moment that cemented their name in history as only one of only three families to have three generations race there.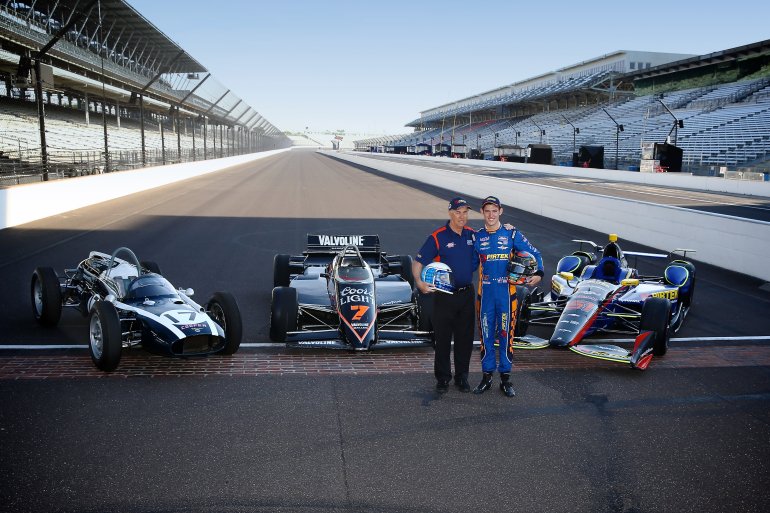 His knack for racing anything with four wheels has since taken the youngest Brabham all over the world--even going viral online thanks to some wild moves in the Stadium Super Trucks series.
But his heart still lies in Indy.
"My dad has won the Le Mans 24 Hour race, he's won all these sports car championships. My grandfather won all the F1 races, Monaco Grand Prix, three Formula One World Championships. So, the only thing left for me to win pretty much is the 500," said Matt. "My family's won every other big race in the entire world and championships, so to win the IndyCar championship and the 500 would just be the perfect end. That would be my life completed, I think."
But getting back into the IndyCar cockpit isn't as easy as some may think. No matter how famous the last name, the Brabhams have still had to prove themselves every step of the way.
"At the end of the day you're either fast enough or you're not. Where that comes from, I don't know. It's the same thing with any sport.  Anybody can pick up a tennis racket but not everybody can go and win the U.S. Open or Wimbledon. It's the same thing: everyone can drive a car but not everyone can race a race car at the highest level. That's a talent that comes from within."

-Geoff Brabham
"Dad, when he started his career, was going around Europe living out of the back of a van with Mom and they had to find public bathrooms and things to get by through the day," explained Matt. "Sure, the name helps but we never got anything handed to us on a silver plate."
"They read articles now and you've got Lewis Hamilton, Formula One world champion, earning $30 million per year. And then they look over and say, 'Well your dad was a three-time world champion. You must have plenty of money!' They don't understand that in the 60's there was no money. They did it for love," Geoff added.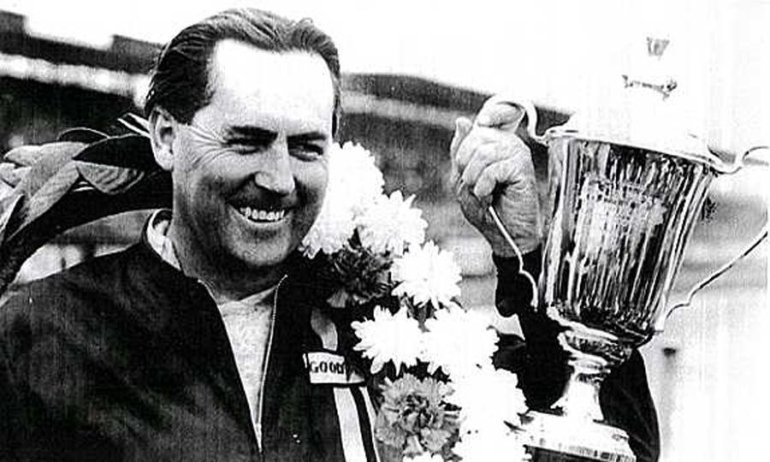 They say they don't feel the pressure of living up to the family name, but would there be something extra sweet about beating another third generation driver like the Andrettis?
"I would have to say no. In the day, the name doesn't mean anything. It's just you and they're just another person that you want to beat," said Geoff.
"From the outside, you see this huge dynasty and history and everything involved and you think there would be pressure. But for us, more of the pressure is from yourself. I'm more worried about getting through the race and trying to win." 

-Matt Brabham
On-track, their competitive spirit is undeniable. But off-track, the Brabhams are quiet and unpretentious. And if you didn't know better, you may never guess that this humble north-side family is actually racing royalty.
"We're just a normal family outside the race track. People can come up and talk to us at any time. There's no airs or graces with us. What you see is what you get, basically," said Geoff.