This is an archived article and the information in the article may be outdated. Please look at the time stamp on the story to see when it was last updated.
SHELBYVILLE, Ind.– A Shelbyville woman has made it her mission to reclaim Indiana's heritage, one barn at a time.
Angela Crouse gives old barns new life.
She has made a career out of re-purposing lumber from abandoned barns around Shelbyville- tearing them down and using the lumber to create unique home furnishings.
Her business started as a hobby. Two years ago, she wanted to take on a DIY project and build her own farmhouse table. That's when a man in Southport, Indiana suggested she tear down his old barn and use its lumber. So, that's exactly what she did.
"I thought, if a bunch of men with horses can put that up, I surely can rent some equipment and take that barn down," Crouse said.
She now has her own business, Reclaimed Barns and Beams, where she sells re-purposed farm tables, chairs, mantles and beams. Her showroom is located in downtown Shelbyville and opened in August.
Crouse works with home-builders, interior designers, and "do-it-yourselfers" and helps turn their ideas into one-of-a-kind pieces.
Check out some of the unique home furnishings offered: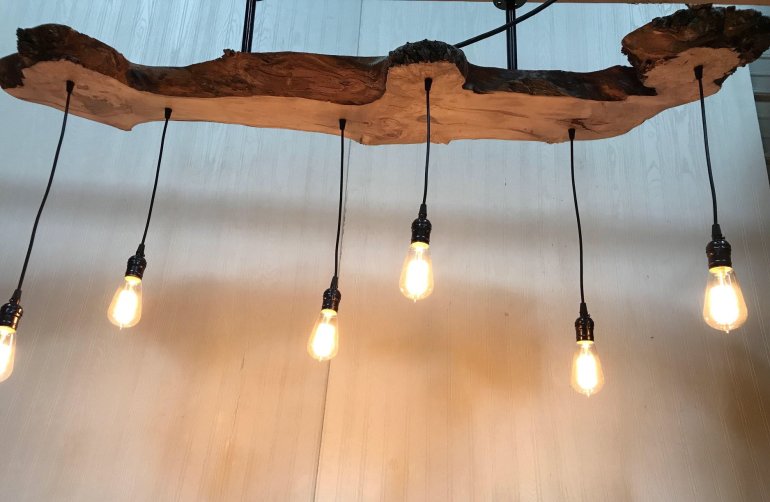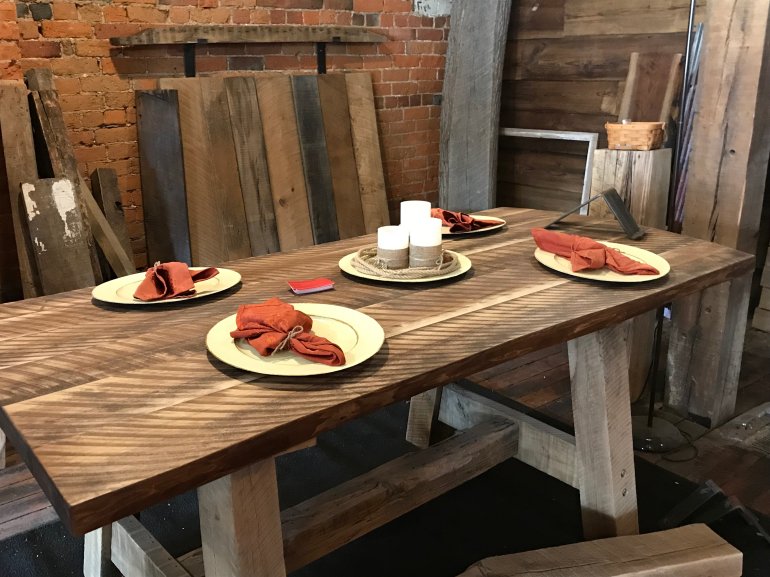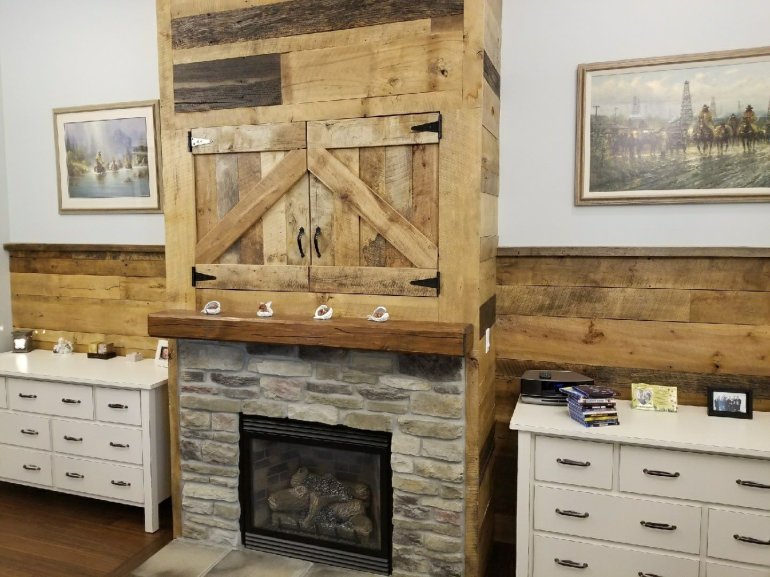 "There's a lot of heritage in these old barns," said Crouse. "Those hundred-year-old barns, with hand-hewn beams were hand-crafted. This craftsmanship, you don't really see in today's lumber.",
Crouse says there are so many abandoned barns in the area, she can't get to all of them fast enough.
"As you drive around the interstates or country roads, you'll see them falling down," said Crouse. "On the other side of that, if we aren't able to sell the products, we won't be able to take the barns down. It's a full-cycle process for us."
Crouse has already torn down nine barns since she started Reclaimed Barns and Beams. She works with her two sons, Stewart and Jordan, to deconstruct the barns.
Crouse says if it's made of wood, Reclaimed Barns and Beams can make it.
"Instead of letting that 100-year lumber, oak, beech or pine be destroyed, we'll re-purpose it."
Take a look at the this barn in Shelbyville that she's in the process of working:
Reclaimed Barns and Beams has been featured in Country Living Magazine, Farm World and HGTV's Good Bones/Two Chicks and a Hammer.
You can stop by Reclaimed Barns and Beams in downtown Shelbyville at 19 N. Harrison St.
Crouse will hold an open house on June 15.