This is an archived article and the information in the article may be outdated. Please look at the time stamp on the story to see when it was last updated.
INDIANAPOLIS (October 12, 2015) – There are only two major U.S. cities not part of a federal program that provides funds aimed at tackling high intensity drug trafficking areas.
One is Minneapolis.
The other is Indianapolis.
With more local suspects and victims listing home addresses in Gary, Indiana, Marion County authorities are encouraged that their application to join Lake County in its HIDTA designation will provide the funds to attack drug crimes from both ends of I-65.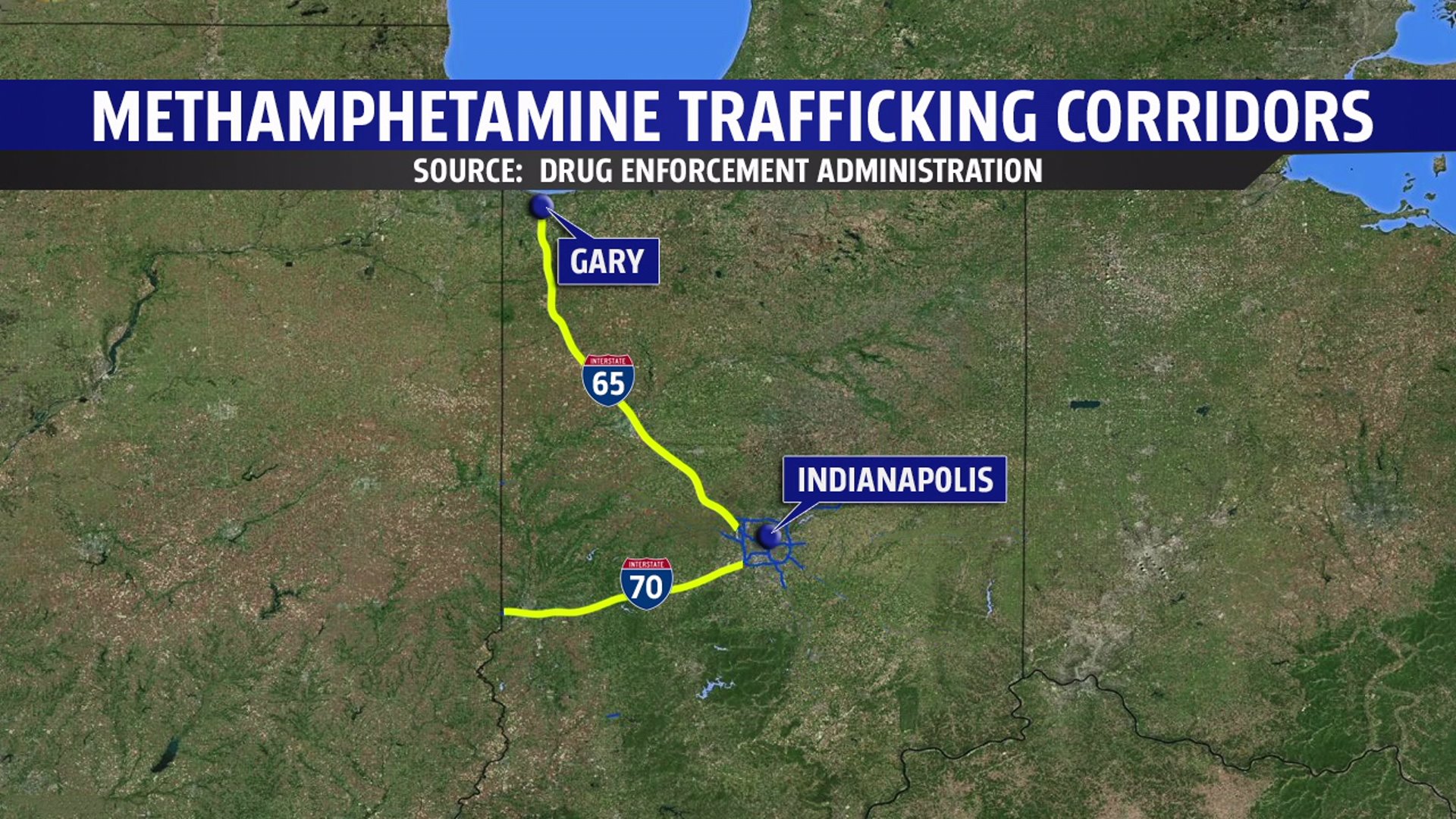 "You can use it toward overtime, equipment, buy money, all those sort of things," said Marion County Prosecutor Terry Curry who also listed cross-designating deputy prosecutors from both offices to work on joint investigations.
$250,000 in federal aid is at stake as Curry said the prevalence of Gary natives in taking over the drug trade on the northeast side of Indianapolis is more pronounced.
"We're seeing it obviously, the police are seeing it," he said. "They're coming down here trying to set up their territory and they're pretty much embedded at 42nd and Post already."
IMPD sought public assistance last week in the investigation of a shooting in the 2600 block of Guilford Avenue that left Stephan Danzy, 25, of Gary wounded.
Last month Gary native Jarius Moore, 25, wrecked a stolen vehicle during a police chase that left a toddler with a broken leg.
In early 2014 two men from Gary died in a drug house shootout on the northwest side.
Suspects from Gary were arrested in a series of discount store and game store robberies last year according to IMPD Chief Rick Hite.
A recent survey found 71 offenders from Gary inside the Marion County Jail and IMPD has recorded more than 200 suspects and victims with Gary home addresses in police reports since the start of 2014.
Curry said when he took office in 2011 Marion County's interest in applying for and receiving HIDTA funds was non-existent.
"No one just ever did it," he said. "There is zero chance whatsoever that you could get a new standalone HIDTA. Instead, the only possible way you could get in the door is to join an existing HIDTA."
Curry said with the help of Indiana's congressional caucus he's hopeful an application that's about to be submitted will be approved by the end of the year.