This is an archived article and the information in the article may be outdated. Please look at the time stamp on the story to see when it was last updated.
INDIANAPOLIS, Ind. — An Indy man is crossing the state, not by foot– but by wheelchair.
Richard Propes is celebrating his 29th year of the Tenderness Tour, an event he started in 1989 as part of his own healing journey from sexual abuse.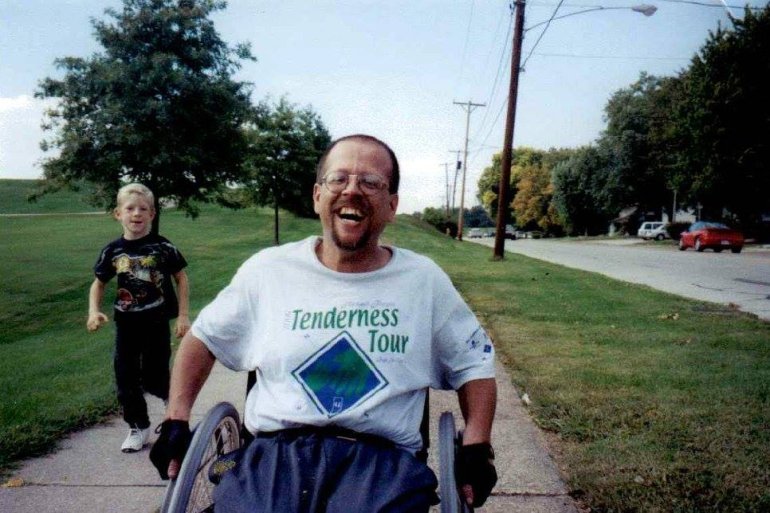 It began as a 41-day, 1,000-mile ride around the border of Indiana and has grown every year since.
Propes, a double amputee with spina bifida, has traveled nearly 5,000 miles by wheelchair over the past 29 years.
"I left Indianapolis with $20 in my pocket, a backpack, and a wheelchair," said Propes. "I really had no idea what I was doing. I was not an athlete, I just knew I wanted to go out, experience Indiana, and some good people. I came back and I turned my life around."
During this weekend's tour, he will travel 100 miles by wheelchair through Kokomo, Peru, Rochester, Winchester and Muncie.
"I want to be the mentor, I want to be the one who says, 'yes, you can actually do this,'" said Propes. "You can live to your highest potential and experience success."
Propes is raising money to benefit a scholarship program that will support a student with a physical disability entering the Erskine-Green Training Institute.
With this event, Propes hopes to raise at least $5,000 to fund the scholarship for ten years.
"Once you experience that kind of hope, you just can't help but want to give it back," said Propes.
Since the launch of the Tenderness Tour in 1989, Propes has wheeled to Chicago, Lexington, Cincinnati, all over the state, and in smaller, regional events across the country.
To donate or become involved in this year's Tenderness Tour, click here.