This is an archived article and the information in the article may be outdated. Please look at the time stamp on the story to see when it was last updated.
ZIONSVILLE, Ind.– Veterans were able to share their personal stories with volunteers at a local senior living community to be preserved in the Library of Congress.
The Office of Senator Joe Donnelly hosted the Veterans History Project at the Hearth at Tudor Gardens on Friday.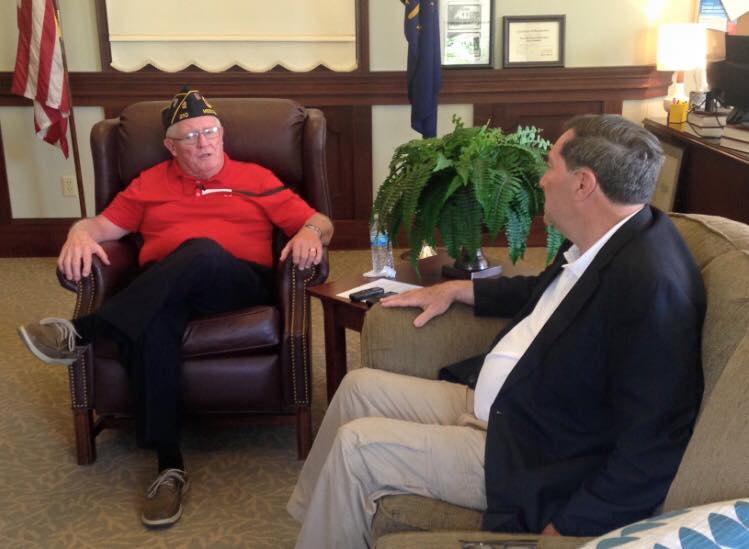 The Veterans History Project was created in 2000 to collect, preserve and make available the stories of American veterans. These oral histories are kept in the permanent collections of the Library of Congress.
Through the Library of Congress, scholars, students, authors, filmmakers and historians can access the collection to hear the individual accounts of soldiers' services.
At the event, veterans shared personal narratives with volunteers who recorded their stories.
"I think as a part of growing up and understanding, you need to know what society has gone through and the changes that have taken place to advance the civilization," said 89-year-old, Donn Brace, who served in the Navy during the Korean War. "One of the things is looking back at where we've come from, what happened and who did this and who did that."
Veterans brought in photos, letters and other memorabilia to archive along with the audio footage.
"I think it's useful for the future so that people understand that a lot of the folks gave up their time and their lives to serve their country so that we could live in peace," said Brace.
Senator Donnelly's office has hosted a number of Veterans History Project events throughout the state since he began serving in the Senate in 2013.
Donnelly said he hopes the effort captures the stories of as many Hoosier veterans as possible.
WATCH 89-year-old Donn Brace share his story below: