This is an archived article and the information in the article may be outdated. Please look at the time stamp on the story to see when it was last updated.
INDIANAPOLIS, Ind. – Indianapolis Metropolitan police made an arrest in the fatal stabbing of a 23-year-old woman.
Police arrested Lesley Mena, 17, in the murder of Mireya Arciga. Arciga was stabbed to death early Monday morning at 26th and Riverside near Riverside Park.
Police said jealousy was the "likely motive" for the attack. Mena turned herself in late Monday night at IMPD Headquarters and faces a preliminary murder charge. Police said Thursday night she was charged as an adult.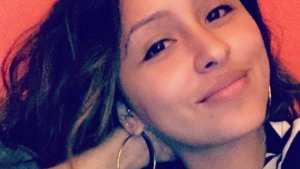 Arciga was at a bar when she'd gotten into an argument with another woman over a man. The argument then spilled over into the park, police said.
Police said Arciga suffered at least one stab wound. She was taken to IU Health Methodist Hospital where she later died from her injuries. Police said at the time that the stabbing didn't appear to be a random attack.
The Marion County Coroner's Office said Arciga died from sharp force trauma injuries and ruled her death a homicide.