This is an archived article and the information in the article may be outdated. Please look at the time stamp on the story to see when it was last updated.
UPDATE: Charlene Lawrence was found safe and has returned home. The original story is below.
INDIANAPOLIS, Ind. — IMPD is asking for the public's help finding Charlene Lawrence, who suffers from dementia and the early stages of Alzheimer's.
Lawrence went for a drive in a 2001 bronze four-door Cadillac DeVille at 11 a.m. The license plate reads GOMSU. Her husband spoke with her on the phone at 4:12 p.m., and she wasn't sure where she was. She said she saw a sign for East 75th Street.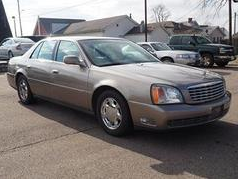 Police believe Lawrence last used her phone near Pittsboro. She uses heart medication and might need medical attention.
Anyone with information should call 317-327-3811 or 911.