This is an archived article and the information in the article may be outdated. Please look at the time stamp on the story to see when it was last updated.
You can leave the umbrella behind today! It will be a hot and steamy afternoon, with highs near 90 and heat indices up to the mid-90s.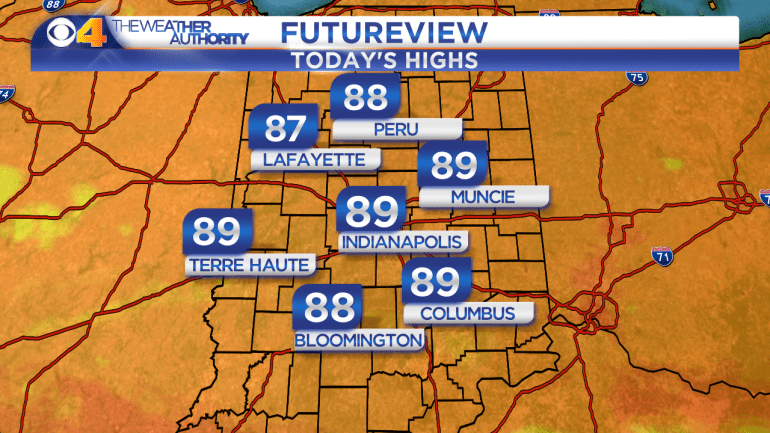 If you are planning on watching the Colts at training camp at Anderson University, it will be dry and hot. Practice runs from 1:55 to 4:40pm.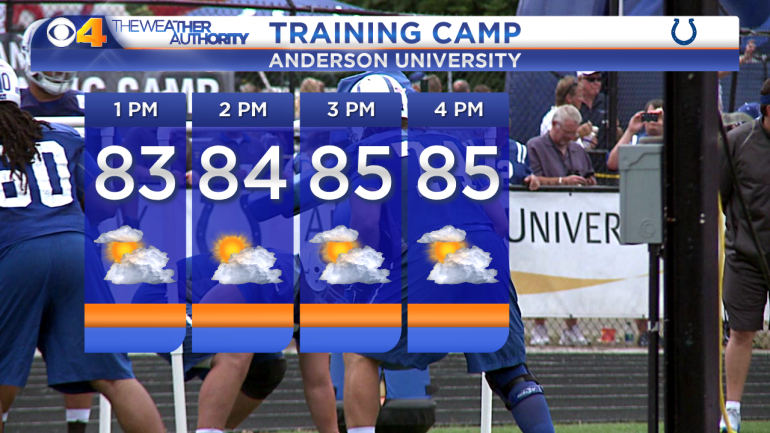 Daily rain chances return on Thursday and we'll carry those through Monday. None of the days will be wash outs, but storms will be spotty at times, especially during the afternoon with daytime heating. Thunderstorms will become widespread by 1pm on Thursday afternoon.
Another HOT streak builds in for the middle of next week with temperatures building back into the 90s by Tuesday.