This is an archived article and the information in the article may be outdated. Please look at the time stamp on the story to see when it was last updated.
MENLO PARK, Calif. — Facebook is facing a series of questions about how user data was harvested for political purposes, and for a second day investors dumped its stock over the risk the scandal poses to its business.
Some U.S. lawmakers are calling on Facebook CEO Mark Zuckerberg to testify. British members of Parliament are summoning Zuckerberg too. But for now he is remaining silent about the uproar.
Investors are taking the matter seriously. Facebook stock had fallen about 5% for the day as of midday Tuesday, compounding a nearly 7% decline the day before. More than $50 billion has been wiped off Facebook's market value this week.
The scandal erupted over the weekend when The New York Times and UK media reported that Cambridge Analytica tried to influence American voters using information improperly gleaned from 50 million Facebook users.
If you're concerned about your user data and privacy, you can revoke permissions from third-party apps. Here's how to do it (hat tip to KDVR):
Once you're logged onto Facebook, click the down arrow
Click on "settings"
Click "apps" on the left menu.
Hover over the apps and click the "x" to remove permissions for any app you want to revoke permission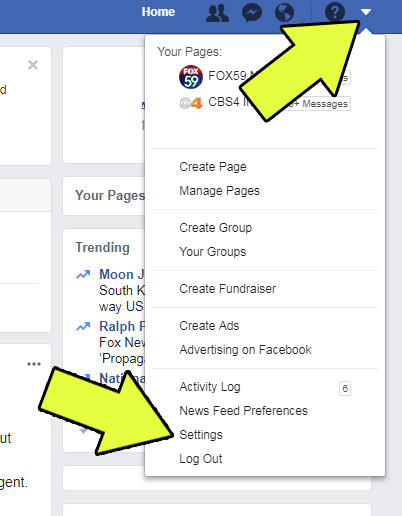 "Tech companies can and should do more to protect users, including giving users far more control over what data is collected and how that data is used," said the Electronic Freedom Foundation in a statement. "That starts with meaningful transparency."
Once you share something on any digital service, your personal information leaves your control. Cambridge Analytica serves as a stark reminder of that.
The researcher who initially obtained the Facebook users' data did so properly, but Facebook says he broke its rules when he passed that information to Cambridge Analytica without users' authorization.
That's the tricky thing with data: Once it's out there, it's hard to put boundaries around it. Facebook trusts companies and researchers who obtain your data to use it properly. If they break the rules, Facebook can punish them (it suspended Cambridge Analytica, for example), but only after your data has already been used illicitly.
"It's difficult to police after it's left your secure perimeter," said Rik Ferguson, vice president of security research at Trend Micro. "Cambridge took advantage of the porousness of Facebook."