This is an archived article and the information in the article may be outdated. Please look at the time stamp on the story to see when it was last updated.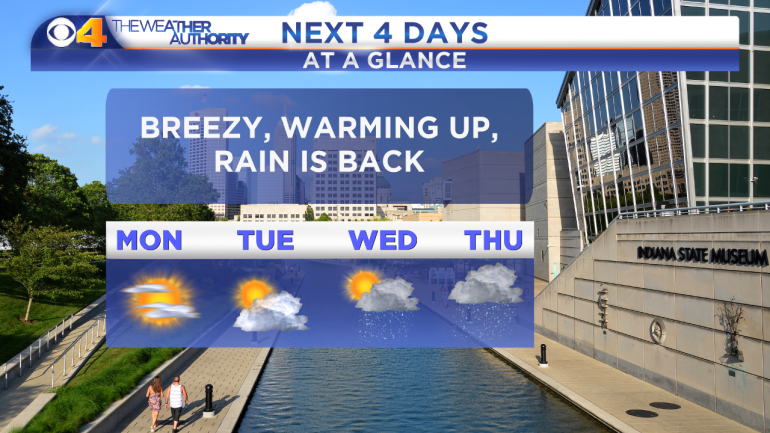 Good Monday!  Our work week is starting off beautiful with temperatures in the mid 50s and mostly clear skies. High pressure controls our weather through Tuesday keeping us dry and mild. Wednesday a front moves in and becomes stalled over the state returning much needed rain to the area.
There will be a lot of sunshine today with clouds sprinkled in as temperatures reach into the lower 80s. Winds will become breezy out of the south, gusting to 20 mph.
Our morning and afternoon temperatures continue to warm up into the middle of the week. You will want to keep the umbrellas handy Thursday and Friday as those look to be our soggiest days. Scattered showers are possible on Saturday with rain tapering off by Sunday afternoon.