This is an archived article and the information in the article may be outdated. Please look at the time stamp on the story to see when it was last updated.
Today will be a transition day as a warm front lifts to the north of Indiana.  As that warm front lifts to the north, humidity will begin to build, but it will not be oppressive today.
It will be warmer this afternoon with highs in the low to mid 80s. Look for a cloudier day north of Indy with a 20% chance for a shower north as well.  South of I-70 it will be warmer, sunnier and dry today.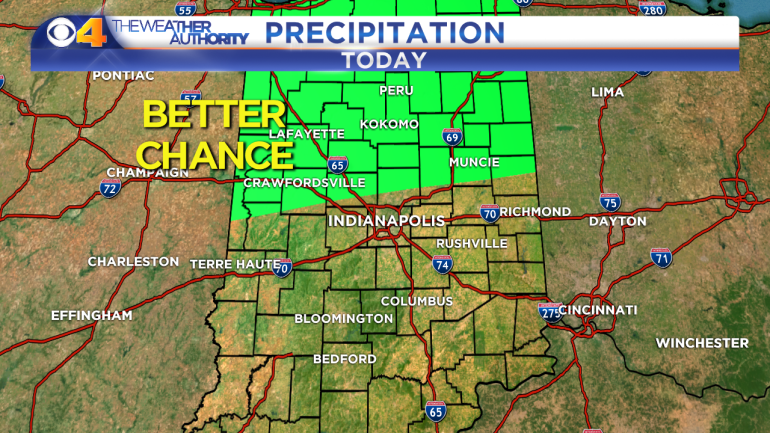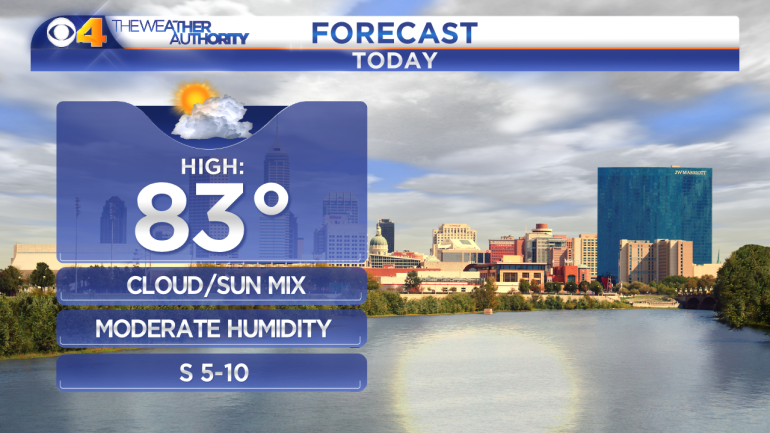 We have small rain chances this weekend as well, but the big story continues to be the heat and humidity. Saturday will be the hotter of the two days this weekend.  Heat index values could reach 98 Saturday afternoon! We do have a 20% chance for an isolated T-shower Saturday afternoon, but most will stay dry.  We have a slightly better chance for a few storms Sunday AM as a cold front moves across the area. Humidity levels will start to go down Sunday afternoon, but it will stay hot.
We'll see more relief early next week.