This is an archived article and the information in the article may be outdated. Please look at the time stamp on the story to see when it was last updated.
FORTVILLE, Ind.-- A senior at
Mt. Vernon High School
is sharing his love of bees with his fellow classmates.
The 16-year-old has a passion for beekeeping and just started the school's first beekeeping club.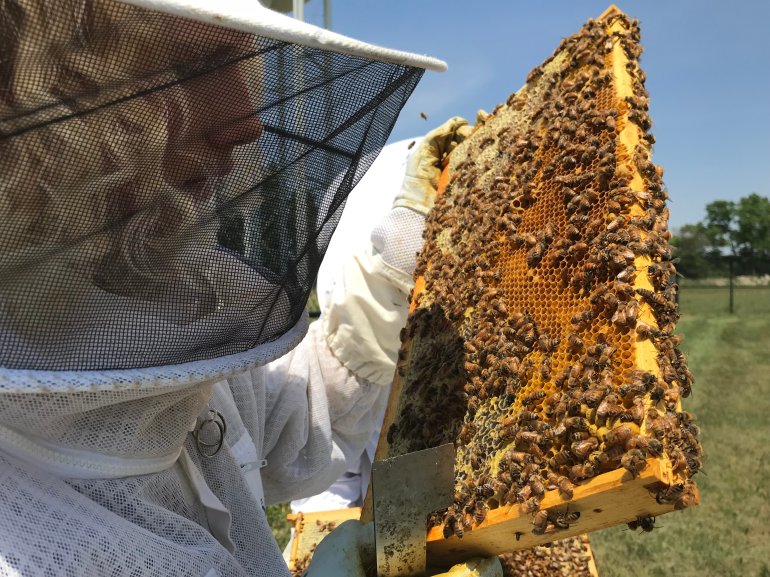 Keian Gatewood was introduced to beekeeping six years ago while attending a local farmers market.
"When I was younger, I went to a farmers market and the farmer there invited me to go out to the hives with him," said Gatewood. "I actually got in with him and he let me put on a bee suit and then after that I convinced my mom to let me get bees."
Mt. Vernon's beekeeping club meets every week where Gatewood teaches his fellow classmates about bees. Every other week, the club spends time working with the hives which are located just outside the school.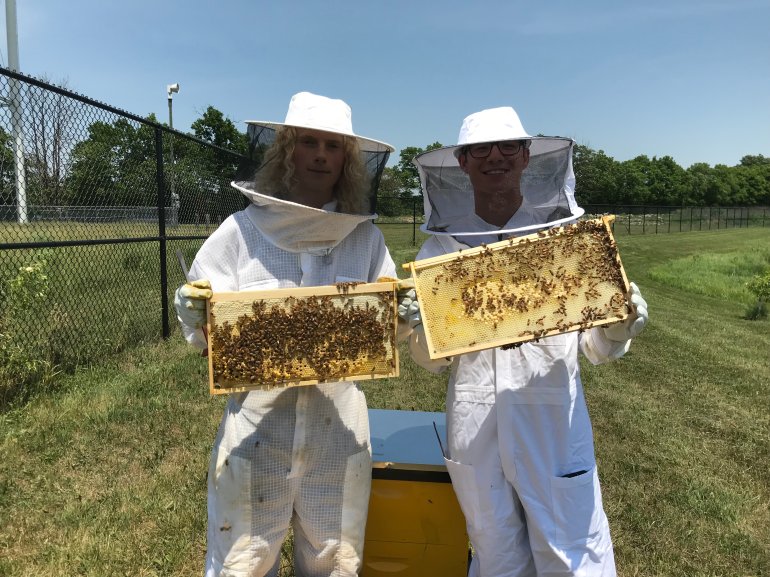 "I was hoping to inform them about bees and why bees are important," said Gatewood. "I wanted to show them to not be scared of them."
Tim Amos is a member of the beekeeping club and is one of Gatewood's close friends. He will attend college next year but plans to stay involved with the club.
"This was one I really wanted to get involved with," said Amos. "I'm definitely going to keep up with this program throughout the summer and try to be back during school, try to come back every now and then- see the hives and the progress."
Gatewood said there's a lot more to beekeeping than people think. He hopes to teach his classmates about the importance of keeping the bee population stable.
"Without bees, we couldn't be here today," said Gatewood. "Bees are actually dying off for a number of different reasons, so as beekeepers it's their job to do what they can to protect them."
Gatewood will graduate from Mt. Vernon High School next year but plans on handing the club off to one of his classmates.