This is an archived article and the information in the article may be outdated. Please look at the time stamp on the story to see when it was last updated.
Indianapolis is quickly becoming one of the hottest food cities in America.  A destination for true foodies who are interested in everything from fine dining to food trucks.  This column will put the spotlight on one of these local hot spots to help get the word out and share in the love of all things food.
Review by Dustin Heller; follow him on Instagram: @eatindywatchindie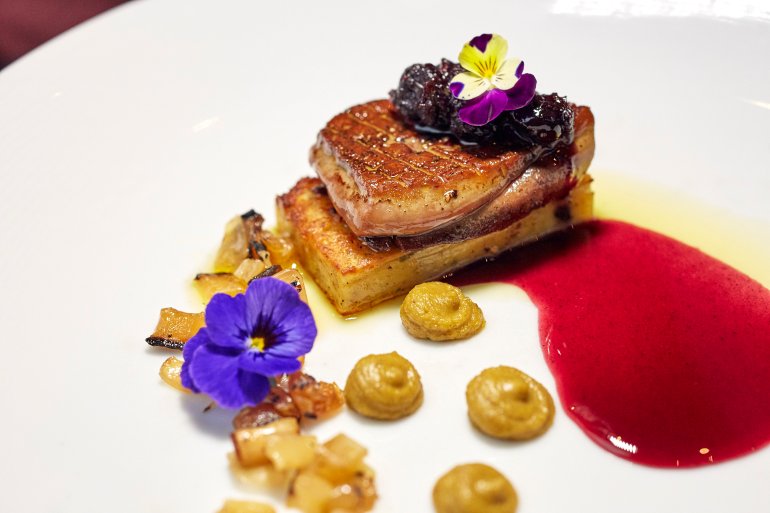 My excitement is at fever pitch for this week's spotlight because we're paying a visit to the first and only restaurant in Indianapolis to earn AAA's distinguished Four Diamond Award.  This coveted award isn't bestowed on just any old restaurant; it's reserved for those that are meticulous on every single aspect of the dining experience from beginning to end.  I'm referring to none other than Vida, the crown jewel of the Cunningham Restaurant Group (my opinion, not theirs).  Vida is located in the beautiful Lockerbie Square neighborhood in downtown Indy at 601 E New York St.  From the moment you walk in the doors, you'll know immediately that you're in for a true culinary adventure.
The kitchen team is led by Executive Chef Thomas Melvin, who oversees each and every dish before table service (Hell's Kitchen style!).  He started with the Cunningham group in 2014 as Executive Chef at Union 50 and transitioned to Vida last year.  He is accompanied by Rock Star…I mean, Pastry Chef…Hattie McDaniel who is wizard in the pastry arts (think Harry Potter, but for baking).  Not to be outdone is GM and Level 2 certified Sommelier Michael Miller who is much more than just a wine expert (he is a top notch guy as well!).  The entire staff is fully dedicated to making your dining experience a memorable one.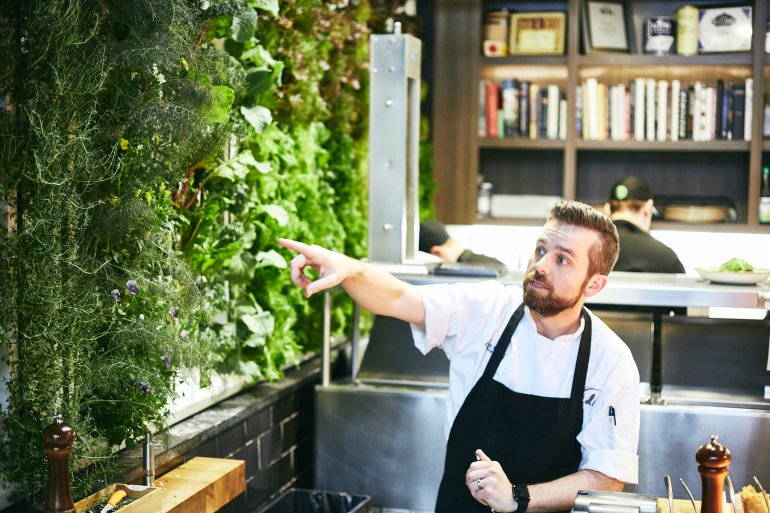 The interior of the restaurant is immaculate and designed in a way to showcase the masterfully crafted dishes coming out of the kitchen.  It kinda feels like an art gallery with the culinary arts on display.  One of the coolest things you'll ever see in a restaurant is the hydroponic wall of greens.  Not only is it beautiful, but it speaks volumes to the freshness of the food being prepared.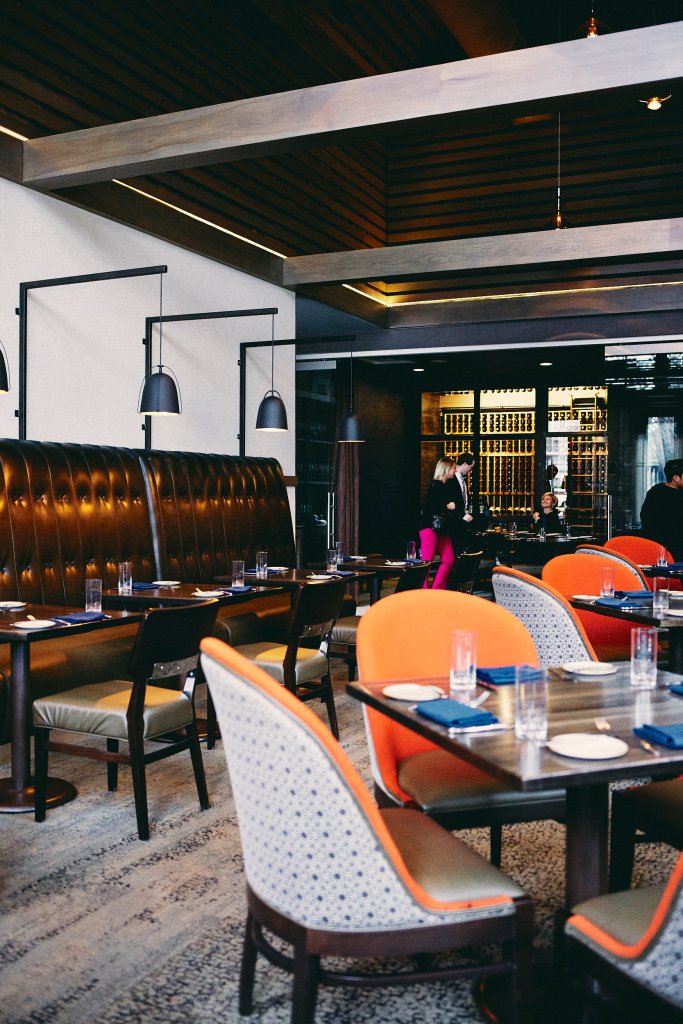 The food is inventive, imaginative and dedicated to culinary technique.  Vida uses only the freshest ingredients to construct each and every dish; which includes working with local farmers and having their very own house-made charcuterie.  If your budget allows, Vida offers a 6 course Chef's tasting menu with accompanying wine pairing that is truly an exquisite experience.  This is the optimal way to fully explore Vida…let the experts make the choices for you.  Speaking of experts (cough, cough), I'm going to make my personal choices for those that would prefer to order off of the seasonal à la carte menu.  Seasonal, meaning you should make reservations today.  The à la carte menu offers a 4 course meal option, so I'm going to pick one "can't miss" item from each course….and away we go:
Asparagus…Pretty basic, right?  Wrong!  This is not just a boring plate of asparagus with a little butter and salt on top; this is the long green veggie like you've never seen him before.  That was a bit much, sorry about that.  Anyway, this is a complex dish that uses asparagus as its centerpiece.  The melt-in-your-mouth asparagus is accompanied by thinly-sliced ham that is aged in-house, tomme polenta (think Italian cheese grits), morel mushroom, and to round things out…a flawlessly poached egg.  Pro tip: make sure and spread the yolk over the entire dish, it's delightful.  This meal is already off to an amazing start!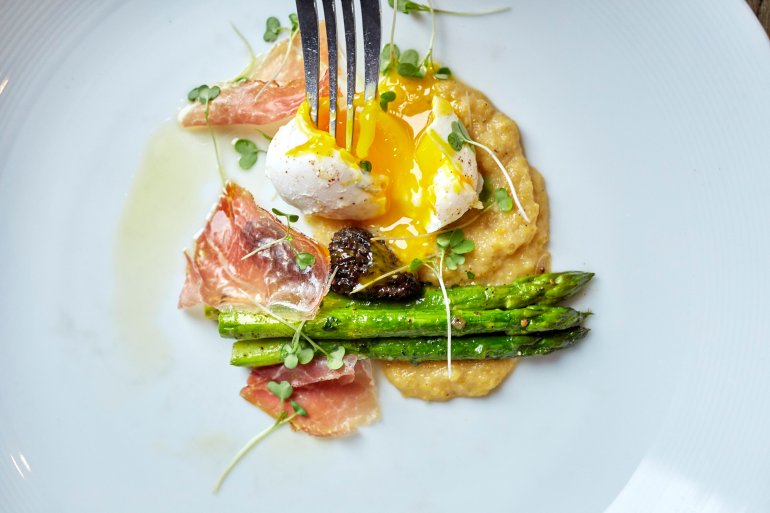 Fjord Trout…What is a fjord, you ask?  Well, a fjord is long strip of water found between steep cliffs that was created by a glacier.  They are most commonly found in Norway, which has some of the cleanest, cold waters in the world which is the ideal condition for this fish.  The fjord trout is very lean, but still has a nice, rich flavor.  The fish is cured with a citrus mixture and served with all kinds of goodies…grains of paradise (the name alone sounds amazing!), radish 2 ways, asparagus, charred ramp, barley, and preserved lemon.  This is a light dish with a very clean taste and surprising flavors.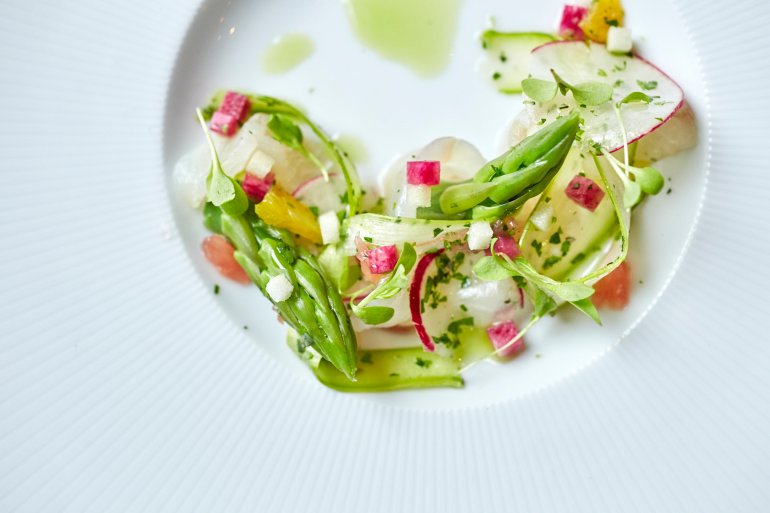 Lamb…Now let's move on to the pièce de résistance (aka, most important part) of the meal.  This lamb, let me tell you, is something special!  Actually, let me quote my good friend and food photographer Dave Pluimer (follow him on Instagram @davepluimer) upon his first bite into this beautiful dish: "Oh, my!  That is the best lamb I've ever tasted!".  I couldn't have said it better myself.  The lamb is cooked perfectly and not the least bit "gamey".  The "gamey" flavor is more noticeable in the fat, and this was one lean piece of meat.  The lamb is served with fava bean, duck fat potato (uh, yes please!), crunchy olive, and caramelized shallot.  For those a little leery of ordering lamb…I say go for it!  You won't be disappointed.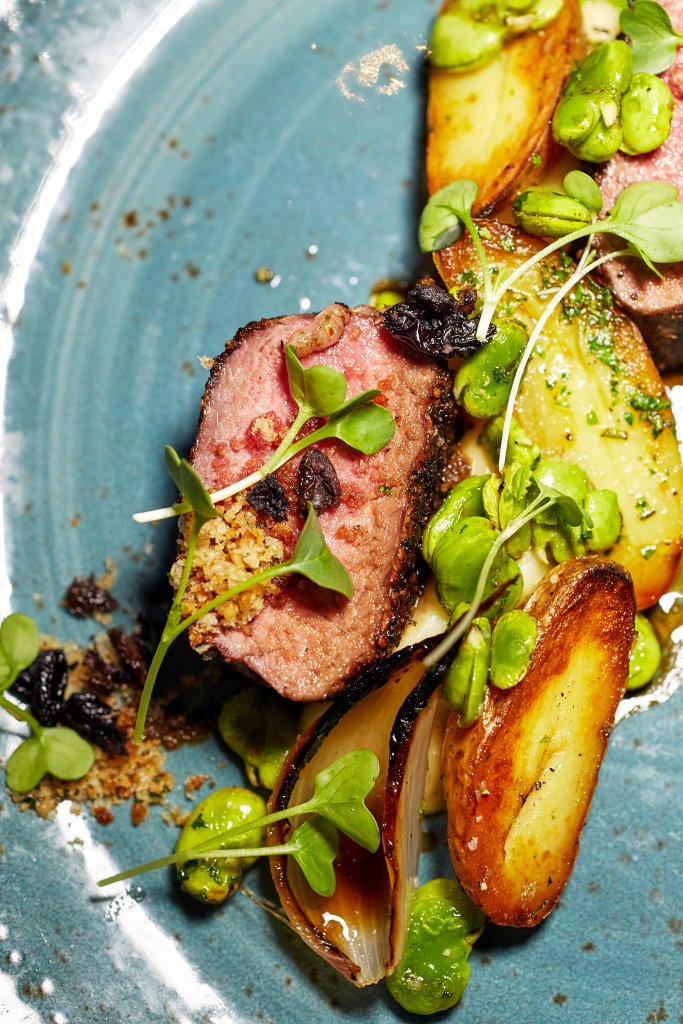 Ricotta Doughnuts…If the lamb was the pièce de résistance, then these doughnuts are pastry chef Hattie McDaniel's culinary masterpiece.  That's probably not entirely true because everything she touches seems to turn out perfectly.  Fun fact about the ricotta doughnuts: they won top honors at the 2016 Indianapolis Monthly's "Best of Indy" event.  They are also the only item that is a permanent fixture on the menu.  Rumor has it that the picketers are ready with their signs if they ever do decide to take it off the menu.  Kidding aside, this is one of the most decadent desserts I've ever put in my mouth.  The bourbon maple glazed doughnuts are light and tender and served with candied bacon, maple cream, and brown butter ice cream.  Warning!!!  Do not miss this dish!