This is an archived article and the information in the article may be outdated. Please look at the time stamp on the story to see when it was last updated.
Happy Wednesday! Thick fog has developed in the area reducing visibility to under 1/2 a mile in some locations. The fog will lift out over the next few hours giving way to partly cloudy skies.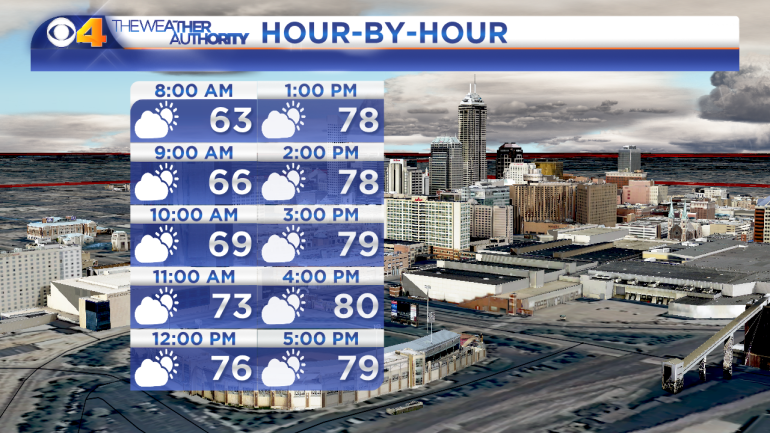 Temperatures will be seasonal this afternoon, climbing into the lower 80s.
Harvey has made its third landfall on the Louisiana coast and will head northeast over the next couple of days. The remnants will bring rain to southern Indiana Friday night into Saturday morning.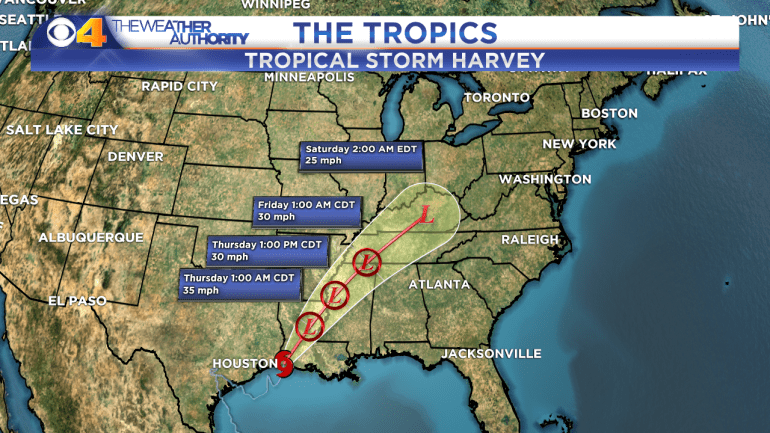 There will be a lot of dry time for the holiday weekend with a few showers possible on Monday.