This is an archived article and the information in the article may be outdated. Please look at the time stamp on the story to see when it was last updated.
FISHERS, Ind.–Volunteers are raising money to help an 11-month-old in need of a liver transplant.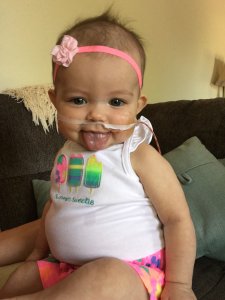 In 2017, Zoe Anderson was diagnosed with biliary atresia, a rare disease that affects the liver.At six weeks old, Zoe's parents, Carly and Seth, started noticing something wasn't right.  After a visit to the pediatrician, lab work and scans, she was diagnosed with the liver disease.
At just eight weeks old, Zoe had her first life-saving surgery, known as the Kasai procedure at Riley Hospital for Children. There is no cure for biliary atresia and the next step for Zoe will be a liver transplant."Eventually all the people with this disease will need a transplant, it's just a matter of when," said Carly Anderson.
The estimated cost of Zoe's transplant surgery exceeds $500,000 with additional costs for post-transplant medication and care. The Anderson family needs to raise $50,000 for transplant-related expenses and have asked the Children's Organ Transplant Association (COTA) for help.
"COTA helps families to relieve them of the burden of transplant costs," said Stephanie Thorla, community coordinator for COTA. "A transplant can range from $100,000 to $800,000. It's not just the transplant cost, there are costs after the transplant, as well. Extra hospitalizations or medications that the child may need. It covers the lifespan of the child and any of the money raised with go directly to the family."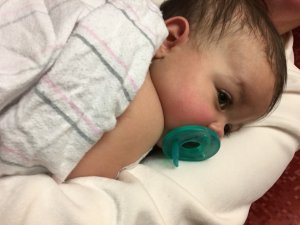 Volunteers in Fishers are raising money for COTA to help Zoe and her family. Volunteers are planning various fundraising activities that will help cover transplant-related expenses."It's really been unbelievable, the amount of people that have reached out really since day one," said Seth Anderson. "Just hearing from all the friends and family and people wanting updates, it's been pretty overwhelming. It's amazing, the amount of support we've gotten and help along the process."
The Fishers community has already raised $16,000 for COTA for Team Zoe, but still need to raise $34,000 to cover transplant expenses.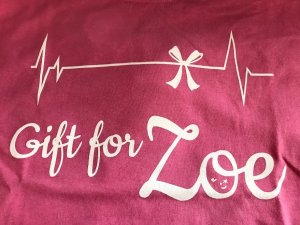 Upcoming events for Zoe:
January 30– Fundraiser Night at Blaze Pizza (5 p.m.-8 p.m.)
February 24– Pancake Breakfast at IAFF Local Hall (9 a.m.-1 p.m.)
March 14– Fundraiser at BJ's Restaurant and Brewhouse (5 p.m.-9 p.m.)
Click here to see how you can help.