This is an archived article and the information in the article may be outdated. Please look at the time stamp on the story to see when it was last updated.
Update: Police say they are speaking with the driver who is suspected of hitting the woman in the hit-and-run this morning. Her family turned her into police after seeing her car on the news this morning. Police say the woman has a mental challenge, and they are currently working with the prosecutor's office to file charges.
LAWRENCE, Ind. (March 2, 2016) – A vehicle struck a pedestrian in Lawrence and then left the scene Wednesday morning, police say.
The incident happened around 6 a.m. and Pendleton Pike and North Post Road. The female victim was taken to IU Health Methodist Hospital with serious injuries.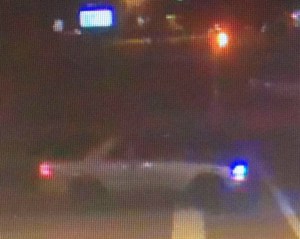 Police were looking for a gold or tan SUV. It's an older model, possibly from the early 2000s. Investigators are relying on debris from the scene and a witness statement for the vehicle description.
The victim was unconscious when police arrived, and investigators didn't know the woman's age or identity. Police are working to get surveillance video from nearby businesses to see if the incident was caught on camera.