This is an archived article and the information in the article may be outdated. Please look at the time stamp on the story to see when it was last updated.
Update (3/6/17) – Amber Stephenson, a mother involved in the infamous 2015 Beech Grove Walmart fight, has been sentenced.
According to court documents, Stephenson took a guilty plea agreement. Two of the charges were dismissed, contributing to the delinquency of a minor and disorderly conduct.
As part of the agreement, she was found guilty of neglect of a dependent and will serve one year of probation.
She is also required to complete a substance abuse program and perform 30 hours of community service.
Original Story: 
GRAPHIC WARNING: Some viewers may find the video below disturbing. Viewer discretion advised.
BEECH GROVE, Ind. (July 22, 2015) – One of the women charged in a viral video fight at a Beech Grove Walmart elected for a plea deal.
Rebecca Mills, 39, pleaded guilty to disorderly conduct. She was sentenced to 180 days in jail but received a suspended sentence, meaning she won't serve jail time. In addition, court records show she was given 40 hours of community service and a "stay away order" forbidding her from going to Marion County Walmart locations.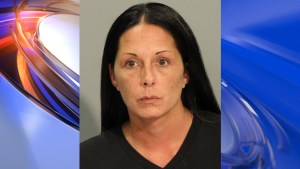 The June fight was posted on YouTube, where it quickly went viral. In the video, Mills is seen fighting with another woman, 34-year-old Amber Stephenson, after they argued at the Walmart on Emerson Avenue in Beech Grove. The video shows Stephenson's 6-year-old son also getting involved.
Mills, who had been sitting in a motorized cart, got out of the cart to confront Stephenson. Stephenson told police she heard Mills threaten a worker at the store.
Stephenson, who is charged with neglect of a dependent and contributing to the delinquency of a minor, is due in court later this month.