This is an archived article and the information in the article may be outdated. Please look at the time stamp on the story to see when it was last updated.
KOKOMO, Ind.– Police say a suspect is in custody in connection with the murder of a father of two young girls in Kokomo.
Marcus D. Byars, 31, of Kokomo, was arrested around 9:45 a.m. Thursday on one count of murder.
On Monday, the body of 29-year-old Jason Heck was found on the floor of a picnic pavilion outside a UAW building at 2761 North 50 East by a man who works nearby.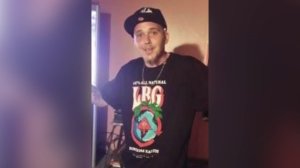 Heck leaves behind two young daughters. Investigators are still determining the events that led to the killing.
A sign above the picnic pavilion claims the area is under video surveillance, although police won't confirm if they have video of the crime. The area sits just a few feet away from a county road.