This is an archived article and the information in the article may be outdated. Please look at the time stamp on the story to see when it was last updated.
BROWN COUNTY, Ind.– The Brown County prosecutor says he believes the man convicted of murdering IU student Hannah Wilson is connected to the disappearance of another IU student, Lauren Spierer.
Prosecutor Ted Adams says he's not involved in Spierer's case and is basing his personal opinion on what he learned about Daniel Messel during Wilson's murder case.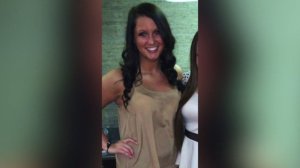 Messel was sentenced last year to 80 years for the April 2015 slaying of 22-year-old Wilson and for being a habitual criminal. Police found her body in a vacant lot in Brow County about 30 minutes away from the Bloomington campus.
While investigating Wilson's murder as prosecutor, Adams said he discovered five women claiming they were harassed, and in one case sexually assaulted, by Messel during the summer and fall of 2012. Adams' opinion is that Messel had a pattern to his crimes or a "modus operandi."
Spierer disappeared six years ago after a night out with friends, and was last seen in the area where other women reported harassment by Messel. Adams called this area Messel's "zone of danger."
"Her disappearance and vulnerability is consistent with the zone of danger of Daniel Messel, a convicted murderer; a man who was found to have plucked a young student from that same zone of danger and intentionally killing her," said Adams.
The zone of danger, Adams claims, goes as far west as Walnut Street and as far east as Dunn Street. The northern limit would be 10th Street and the southern limit would be Kirkwood Street.
Adams tried to submit the testimony of the woman allegedly sexually assaulted by Messel, but the judge in Wilson's case ruled it inadmissible because the victim was unable to identify Messel in 2012 as the man who assaulted her.
He says he's shared this opinion with others close to Wilson's murder investigation before and after the conviction, but says it's just a theory.
"I am a simple prosecuting attorney who readily admits to possessing tunnel vision when commenting on the disappearance of Lauren Spierer. My admitted tunnel vision focuses on one individual who I convicted of brutally murdering Hannah Wilson," he said. "It still remains only one man's opinion."
Adams applauded Bloomington police for their ongoing efforts to solve Spierer's case.
Messel still faces rape charges for a September 2012 case in which Messel is accused of driving a 22-year-old IU student to a secluded area to beat and assault her. She had been out at Nick's and then Dunkirk Bar that evening, which is inside the so-called "danger zone."