This is an archived article and the information in the article may be outdated. Please look at the time stamp on the story to see when it was last updated.
LAWRENCE, Ind. (Aug. 14, 2015) – Police made an arrest after a woman's body was found at Fort Harrison State Park Wednesday.
Thursday, the coroner ruled the death of Tina M. Moore, 55, Indianapolis, a homicide. Investigators said she was killed in a different location before being moved to the park. Her husband, Robert Moore, 67, confessed to the crime, police said. Tina Moore was a hairdresser and active volunteer with the American Legion Auxiliary.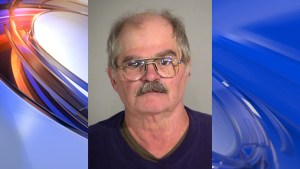 The Marion County Coroner's Office said Moore was asphyxiated. Her husband filed a missing persons report Wednesday afternoon with Lawrence Police. Tina Moore's identity was confirmed a day later, when her death was ruled a homicide.
On Friday, Robert Moore confessed to the crime, saying he and his wife got into a fight Tuesday night over "family-related matters." The altercation resulted in her death, and he moved her body from their home to the park.
Friends at the American Legion Post 495 sat together Friday, sharing hugs and memories.
"If anybody needed anything, Tina would help you," friend Sam Bradburn said.
"I just wish she was here," friend Jean Walters said.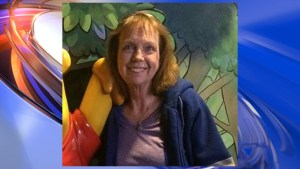 Bradburn and the other women at the post said Moore was there four or five days a week, bar-tending and volunteering after her day job as a hairdresser. She also held multiple positions, most recently as the treasurer.
Walters, the current post president, said she saw Moore on the very day she died.
"(We) made plans to meet up on Sunday here so we could catch up ... and chat. I promised her I would be here and now she won't get to be here," Walters said.
So, she and others are planning to be there for her. They will hold a meeting Monday devoted entirely to remembering Moore.
"She was always there for all of us and she never asked for anything in return," Walters said.
"I just want people to know that she was the kindest soul I've ever met and she did not deserve this," friend Rhonda Barth said.
Robert Moore is being held in the Marion County Jail on a preliminary charge of murder. His case is expected to be turned over the prosecutor's office for formal charges on Monday.