This is an archived article and the information in the article may be outdated. Please look at the time stamp on the story to see when it was last updated.
NEW CASTLE, Ind, -- Police in New Castle are searching for a killer after a man was gunned down at his own home.
Officers with the New Castle Police Department responded to the 800 block of Vine Street just after 5 a.m. on Tuesday in regards to a person that had been shot.
They located a man later identified as Steven Dunn, 49. He was transported to Ball Memorial Hospital where he later died from his injuries.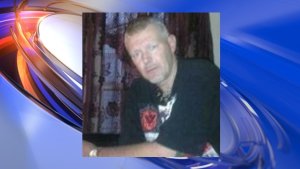 City leaders say the victim was shot in the garage next to this home. While the reason for the killing remains under investigation, New Castle's mayor says the homicide did not appear to be a random act of violence.
"There was a reason this happened. It wasn't just a random shooting," said Mayor Greg York.
Long before his death, court records show Dunn had a criminal record that included drug possession, theft and robbery.
"I first met him in the Henry county jail. At first he seemed like a troubled person, but he was just like anyone. We all have problems," said friend and neighbor Chris Baker.
Chris and others who live in the neighborhood say while Dunn struggled with drug addiction in recent years, he also had a kinder side.
"He was a guy that had problems, but he was straightening his life out," said Baker.
"Whenever he wasn't doing that stuff, he was a good guy. He would get out and mow everybody's yards every week," said neighbor Amber Garner.
Unfortunately, it's been a violent four months in New Castle. In September and again in October, the city saw two officer-involved shootings and just before Christmas, the police chief died suddenly and unexpectedly.
"Since September it's been devastating to our community," said York.
Still, the mayor reassured his community the police department and its new chief is working hard to solve the shooting this week and protect the city from violent crime.
"New Castle is very safe and protected. This is very isolated," said York.
At this time an investigation is being conducted by the Henry County Major Incident Team.
The investigation into the shooting is ongoing and anyone with information pertaining to the shooting is encouraged to contact Cpt Scott Ullery (765)-529-4890 Ext 3308, Cpt Ed Manning (765)-529-4890 Ext 4413, or Detective Andy Byers (765) 778-2121.