This is an archived article and the information in the article may be outdated. Please look at the time stamp on the story to see when it was last updated.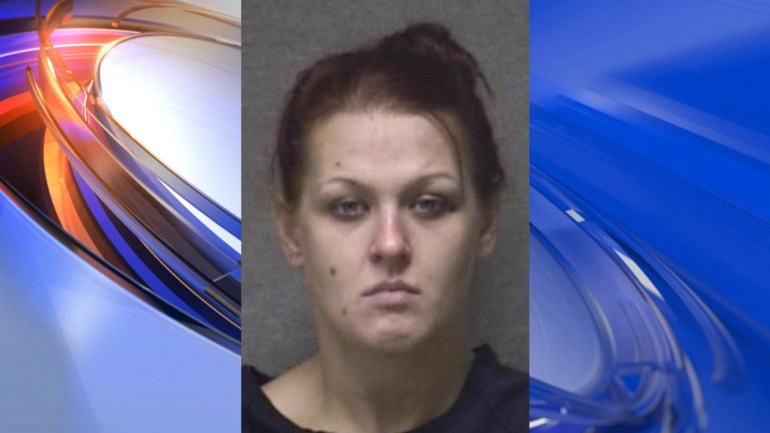 MUNCIE, Ind. (July 15, 2015) – The Delaware County Sheriff's Department encountered an unruly subject during a drug bust. The subject was allegedly screaming and even kicking at officers. These allegations would typically lead to criminal charges, but that wasn't the case for this incident.
That's because the person doing the screaming was a four-year-old girl. She was watching her mom get arrested on drug charges from the backseat of her car.
On July 13, Amanda Lynn Summers, 25, of Muncie, allegedly sold two grams of heroin for $330 to an undercover officer in her car outside the CVS store at 201 N. Tillotson Ave.
Her 4-year-old daughter was in the backseat.
Summers left the parking lot, and officers arrested her during a traffic stop.
They decided earlier that no weapons would be displayed during the arrest if Summers' daughter was present.
According to the probable cause affidavit, when Corp. Lenny Popp grabbed Summers' hands her daughter started kicking and screaming in the backseat.
Another deputy opened the door to try to calm her down, but she continued to kick and shout, screaming "Leave my mom alone!"
The girl then kicked Corp. Popp, and she continued "screaming as loud as she could."
Child Protective Services was called to the scene, and the girl's grandma picked her up.
Deputies transported Summers to the Sheriff's Office, and after waiving her rights she gave a full confession.
She told police she sold drugs to six people already that night, and her daughter was with her on all the sales.
Summers also told police she took her daughter with her to buy drugs to sell from a dealer.
She said she started selling drugs "because she was tired of being broke."
Summers said she spends $1,000 a day buying drugs, and she was not sure on how much she made in profit.
She also said she is unaware how many times she sells in a day due to how often she sells.
Summers is being held in the Delaware County jail on a $25,000 bond.
She is preliminarily charged with dealing cocaine / narcotics, dealing meth poss with intent to deliver, possession of a controlled substance, and neglect of a dependent.