This is an archived article and the information in the article may be outdated. Please look at the time stamp on the story to see when it was last updated.
INDIANAPOLIS, Ind.– A man who confessed to murdering a young mother at a downtown apartment complex gym received his sentence Wednesday.
Cody Weir was sentenced to 55 years for Carina Rodriguez's murder on Oct. 13, 2017. He was ordered to serve 45 years in the Indiana Department of Correction and five years in Marion County Community Corrections. The remaining five years were suspended and Weir will serve a year of probation following his release.
Surveillance footage of the incident shows the attack lasted less than two minutes. According to court documents, Rodriguez can be seen on camera letting a man into the gym at the 9 on Canal apartments. Within 45 seconds of entering the gym, the video reportedly shows the man take something out of his waistband, knock Rodriguez to the ground, and then leave.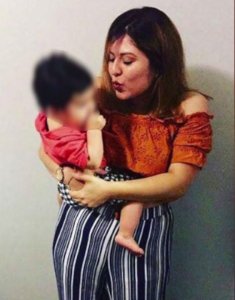 Rodriguez staggered around the room for the next three minutes, trying to use an iPad before she fell to the ground.
Police arrested Weir a few hours later in the parking lot of a Best Buy store in Avon. Police say a lifelong acquaintance recognized Weir from the surveillance video police released to the media.
Investigators say Weir was emotional and confessed to the murder.
"I had my knife in my hand, I remember hitting her and then I ran," he told detectives.
Police searched his car and found a blade, bloodied clothing, a hooded sweatshirt matching the one seen in surveillance video, and a key fob.