This is an archived article and the information in the article may be outdated. Please look at the time stamp on the story to see when it was last updated.
LAWRENCE, Ind. (August 17, 2015) – A second person has been arrested after a woman's body was found at Fort Harrison State Park last Wednesday.
Police arrested Robert W. Moore on Monday. He is accused of helping his dad dump his stepmom's body in the woods, and he is charged with obstruction of justice.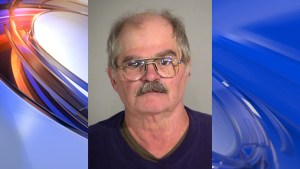 This is the second arrest in the case. Police arrested his father, Robert L. Moore, last Friday after he confessed to murdering his wife, Tina M. Moore, and dumping her body in the park.
The Marion County Coroner's Office said Tina was asphyxiated.
This is an ongoing investigation, and we will continue to update the story with more information as it becomes available.
NOTE: We previously reported Robert W. Moore was Tina Moore's son, but we later found out he is actually her stepson.