This is an archived article and the information in the article may be outdated. Please look at the time stamp on the story to see when it was last updated.
UPDATE (May 11, 2018)– Christopher Henderson was sentenced to 913 days with 492 to be executed. He was given credit for 246 days and the balance will be served on probation.
Original story:
HOWARD COUNTY, Ind. – Authorities in Howard County arrested a second person accused of dumping a man's body in a field after he overdosed.
In March, a homeowner found the body while working near 1200 East and 400 South. The body was later identified as Chad William Broo, 31, Kokomo. Family members said they hadn't heard from him in several days, and his father reported him missing.
The coroner's office later determined that Broo died from "acute heroin, methamphetamine, alprazolam and gabapentin intoxication."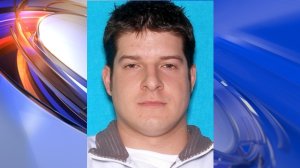 In May, deputies arrested Christopher S. Henderson, 30, Kokomo, in the case. On Friday, deputies arrested Robert Hernly 27, Hartford City. Both are charged with altering the scene of death and obstruction of justice.
According to court documents, Hernly told police that Broo passed out while in a car with Hernly and Henderson and began to exhibit strange behavior, such as spasms. He told police he tried unsuccessfully to wake Broo up.
The next morning, they discovered that Broo had died inside the car. According to court documents, they originally planned to dispose of his body at an abandoned "drug house" but couldn't remember the exact location.
At one point, Henderson put a hat on Broo's head and pushed his seat back while they drove around to prevent him from drawing attention, court documents said.
They ended up leaving Broo's body in the field where a homeowner later found the remains. Hernly also told police he disposed of a backpack that belonged to Broo.
Police first began to suspect the men's involvement on March 14,  when a deputy saw Henderson in a car matching the description of one that belonged to Broo. He and another man ran off and were quickly detained; police found Broo's wallet and personal documents in the vehicle. Police interviewed Hernly about the case on March 27.
A few days after that, Broo's body was discovered.