This is an archived article and the information in the article may be outdated. Please look at the time stamp on the story to see when it was last updated.
TERRE HAUTE, Ind. – The fourth and final person charged in connection with the death of an Indiana radio DJ learned his punishment this week.
Benjamin Selig was ordered to serve 1,452 days (4 years) of probation and complete substance abuse counseling. He'll also have to undergo random drug tests, according to WTHI.
Selig was one of four people charged in connection with the death of DJ Matt Luecking, who worked for WFNB-FM. However, prosecutors said he didn't have a direct role in Luecking's murder. He was charged with assisting a criminal and didn't face murder charges in the case. Luecking was beaten to death in his apartment in October 2016.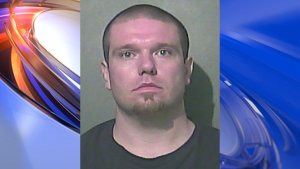 Three other people pleaded guilty in Luecking's murder. Kathleen Featherstone was sentenced to 30 years, Don Featherstone to 50 years and John Collins to 60 years.
During Selig's sentencing hearing, Luecking's brother, Eric Luecking, played a clip from his brother's radio show.
In the clip, Matt Luecking talked about forgiveness, saying, "Forgiveness is the highest and most difficult of all moral lessons," according to WTHI.
Eric Luecking read a victim impact statement and talked about how his brother's love for music connects them, even after his death. He said he forgave Selig and the three others who were sentenced in the case.
He said people don't always deserve a second chance but can sometimes earn one. Selig apologized to the Luecking family during sentencing and shook hands with Eric Luecking once the hearing concluded.