This is an archived article and the information in the article may be outdated. Please look at the time stamp on the story to see when it was last updated.
INDIANAPOLIS, Ind. (March 16, 2016) – A father charged with the murder of his son was found guilty Wednesday.
In August of 2014, police were called to the 900 block of East 42nd Street in response to reports of a possible overdose involving a child.
According to court documents, Dennis Price punched his son, Derick Jones, 4, and beat him with a belt "over the course of the last couple of days." The boy eventually lost consciousness.
When the boy failed to respond, Price told police he called 911. He also "placed a charcoal briquette in a cup and added water" to it, giving it to his son in order to get him to vomit. He said he thought the boy had overdosed on ibuprofen.
The boy died at IU Health Methodist Hospital that night.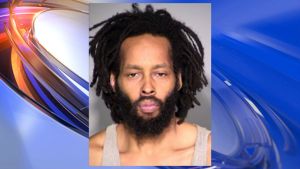 An autopsy showed he suffered blunt force trauma to the torso, sides, chest, stomach, neck and head area. He had a broken rib and hemorrhaging in his lung. The cause of his death was blunt force trauma, according to the autopsy, and the manner of death was ruled homicide.
Dennis Price's sentencing is set for April 4 at 1 p.m.