This is an archived article and the information in the article may be outdated. Please look at the time stamp on the story to see when it was last updated.
ZIONSVILLE, Ind. — The family of an 82-year-old Zionsville man killed in a shooting in September expressed their relief and gratitude after police arrested a suspect in the case.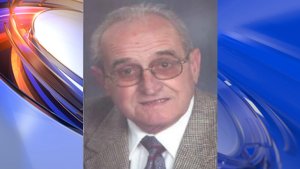 The family of Jac Clements released a statement via the Zionsville Police Department Tuesday, a day after police were involved in a standoff that resulted in the arrest.
Here's the family's statement:
We are relieved that the Boone County Prosecutor has been able to file charges in the murder of our father. We are very thankful to the Zionsville Police Department, the Indianapolis Metropolitan Police Department, the Indiana State Police, Federal Bureau of Investigation and others involved in the investigation.

Their diligent work brought this to a quick resolution so that others would not be harmed. We are also very thankful to our friends and neighbors in Zionsville who were able to provide information to the police related to the investigation.

–The family of Jac Clements
Clements was shot while standing outside on the afternoon of Sept. 28, 2016. He died from multiple gunshot wounds. The shooting set off a large manhunt and several area schools went on lockdown as police searched for the shooter, who was said to be driving a white Chevy Impala.
Zionsville police said Tuesday that the investigation was not over, and prosecutors are preparing for a trial. Police Chief Robert Knox did not release a motive in the case, but did say it "seemed extremely random."
4 Fast Facts

Family thanks police, prosecutors for quick resolution to shooting of 82-year-old Zionsville man
Jac Clements was killed during a shooting in September
Police arrested a suspect after a tense standoff Monday afternoon
The family said it was "relieved" that charges have been filed in the case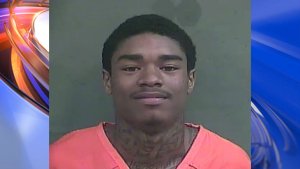 The investigation remained quiet for several weeks as police continued their search for Clements' killer. On Monday, police arrested Damoine A. Wilcoxson, 21, after a tense SWAT standoff on the northeast side of Indianapolis. Indianapolis Metropolitan police believe Wilcoxson is connected to Clements' death as well as also recent shootings at IMPD north and northwest headquarters.
Wilcoxson is charged with murder in the Boone County case.