This is an archived article and the information in the article may be outdated. Please look at the time stamp on the story to see when it was last updated.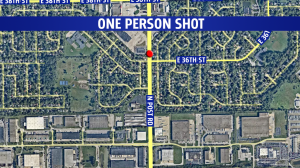 INDIANAPOLIS, Ind. — Police confirm a person was shot at a blood and plasma donation center on the east side of Indianapolis.
The Indianapolis Metropolitan Police Department (IMPD) said just before 2:30 p.m. on Friday, officers were dispatched to the 3600 block of N. Post Road after a caller stated a person had been shot.
The person was taken to an area hospital in serious condition, according to police.
This is an ongoing investigation and this story will be updated.