This is an archived article and the information in the article may be outdated. Please look at the time stamp on the story to see when it was last updated.
NASHVILLE, Ind. – A day after jurors saw graphic pictures of blood-spattered clothing, closing arguments began in the Hannah Wilson murder case.
Daniel Messel, 51, is accused of killing Wilson, whose body was found in a vacant lot in Brown County in April 2015. Investigators found Messel's cell phone next to her body. Experts testified in court Tuesday that Wilson's DNA was found on Messel's Kia, including the windshield, hood and driver's side door.
The jury saw several pieces of evidence Tuesday, including a red Indiana University pullover, a pair of shoes, jeans and Messel's Kia Sportage. Police said the items were spattered with Wilson's blood.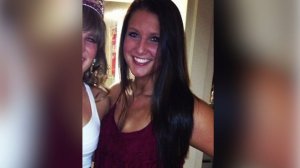 Messel is accused of beating Wilson to death hours after she was last seen alive. A taxi dropped her off at home after she partied with friends. After finding her purse and cell phone on her bed and the front door wide open the next morning, they reported her missing.
Officers found her body in rural Brown County, roughly 30 minutes from campus.
Messel's attorney said police only focused their investigation on Messel and never considered other suspects or possibilities and tried to cast doubt on some of the DNA evidence collected.