This is an archived article and the information in the article may be outdated. Please look at the time stamp on the story to see when it was last updated.
UPDATE (July 9, 2019) — Dylan Tate was sentenced to life without parole plus 50 years for child molestation and 2.5 years for operating a vehicle while intoxicated.
ANDERSON, Ind. — Court documents detail disturbing new allegations against the mother of a 1-year-old Anderson baby who died in February.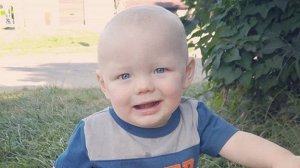 Jennifer Harris was formally charged in a Madison County courtroom on Tuesday with neglect of a dependent resulting in death. Her baby, Harlan Haines died on Feb. 25. Harris' boyfriend, Dylan Tate, was arrested last week and is awaiting formal charges.
According to court documents, On the morning of Feb. 23, police were called to the scene of a crash, but found no one there. Officers then received a call that the driver and a small child, later identified as Tate and Haines, were dropped off at Community Hospital. Tate told investigators Harlan wasn't breathing and wanted to drive the baby to the hospital instead of calling 911.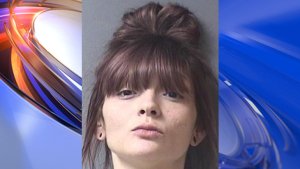 According to medical professionals at the hospital, Harlan was in respiratory arrest, his pupils were dilated, he had extensive bruising on his body, and went into cardiac arrest. A partial napkin or paper towel was found in his airway. Doctors told police the injuries weren't consistent with a motor vehicle accident.
Harlan was transported to Riley Hospital due to the extent of his injuries. There, staff discovered the following injuries: pulmonary contusions, extensive bruising along entire body, anoxic brain injury, intracranial hemorrhaging, multiple soft tissue injuries to head and face, subgleal hematoma, possible bite marks on left arm and left leg, rectal bleeding with a possible tear, bruising on scrotum  and genitals, bruising on both feet, abdominal bruising, punctate lesions on torso, upper abdomen and mid upper back, and bruising around his mouth and ears.
Hospital staff noted some of the bruising was in different stages of healing and that some were from old injuries.
Police interviewed Harris, who told them she put Harlan to bed that night, smoked marijuana, and took oxycodone that she said was prescribed by her dentist. She said Tate drank a few shots of whiskey. Harris denied seeing any bruising on Harlan's body.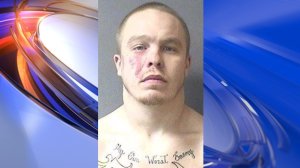 When police spoke with Tate, he told them Harlan was having trouble breathing and he tried to do CPR. According to court documents, Tate said blood on towels and other items were because he "picked him up and shook him a bit and then tried CPR," and that he was doing CPR "too hard and cut his or Harlan's lip." He didn't have an answer when police suggested he was trying to cover up the scene.
"The child is totally dependent on the adults in his life and how one could perpetrate this or be a witness to this and not report it, there's no explanation. It's unconscionable," said Madison County Prosecutor, Rodney Cummings.
Harlan's family reported that in December, the baby was brought to the hospital for bruising around his eyes and a broken leg. Cummings said the hospital called DCS, but he said DCS never called police and never followed up.
"A spiral fracture of his tibia bone for at least two weeks, the police weren't even called and I suspect, had they been called at that time, she probably would have been arrested at that time," Cummings said.
He said he's frustrated with the way DCS has handled cases of suspected abuse in Madison County where a child has later died.
"The people who were responsible for protecting this child not only the adults, but the institutions failed miserably," Cummings said. "Children keep dying. This needs to stop."
Cummings said he would like to see policy changes from institutions to prevent deaths like Harlan's from happening.
Formal charges against Tate are expected to be filed on Wednesday. Cummings said additional charges against Tate and/or Harris are likely and could include murder charges.