This is an archived article and the information in the article may be outdated. Please look at the time stamp on the story to see when it was last updated.
MISHAWAKA, Ind. – A woman was under the influence of marijuana when she struck and killed a 7-year-old boy in northern Indiana, according to court documents filed Thursday.
Kayla Bennett, 22, is now being charged with causing death when operating a motor vehicle with a schedule I or II controlled substance in the blood, a level 4 felony.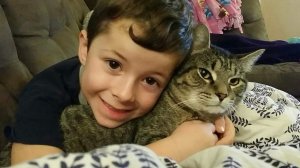 Bennett is accused of hitting Briysom Councell while he played with his older sister in backyard of their Mishawaka home on June 1.
Councell's sister told police she and her brother were kneeling down on a sidewalk when she saw a "big black SUV" pulling into the backyard. The girl said she was able to run away in time, but her brother was on the ground when she returned.
The boy was transported to a hospital, but he later died from his injuries. An autopsy revealed he died of blunt force trauma, court documents say.
Just the day before, court documents say Councell's mother told Bennett that her children play in the backyard and asked her to park in front of the house.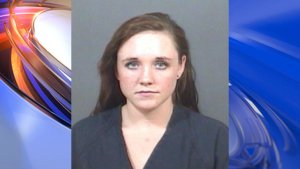 When officers spoke with Bennett, she said she thought she had hit a bike, but when she looked behind her vehicle, she saw Councell lying in the dirt, court documents say.
Bennett allegedly admitted to smoking marijuana the night before the incident, but said she didn't smoke that day. According to an analysis from Great Lakes Labs, Bennett had "both active and inactive THC" in her blood at the time she ran over Councell.
A warrant was issued for Bennett's arrest and she was taken into custody Thursday.