This is an archived article and the information in the article may be outdated. Please look at the time stamp on the story to see when it was last updated.
You'll want to pack the umbrella and wear layers today.  Highs will be in the 50s, but it will feel cooler with 40 mph wind gusts expected by this afternoon. Those gusty winds will be felt into the first half of the weekend as well!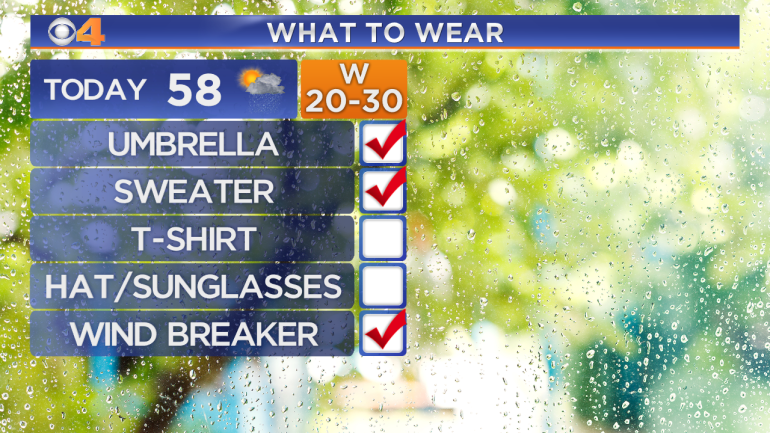 We have small shower chances by the afternoon, mainly north of Indy. Rain totals will be very light, and most won't see any rain today, but there is a slightly better chance north of I-70. We carry this chance again for Saturday afternoon. Sunday is the pick day of the weekend, because it'll be less windy and sunnier.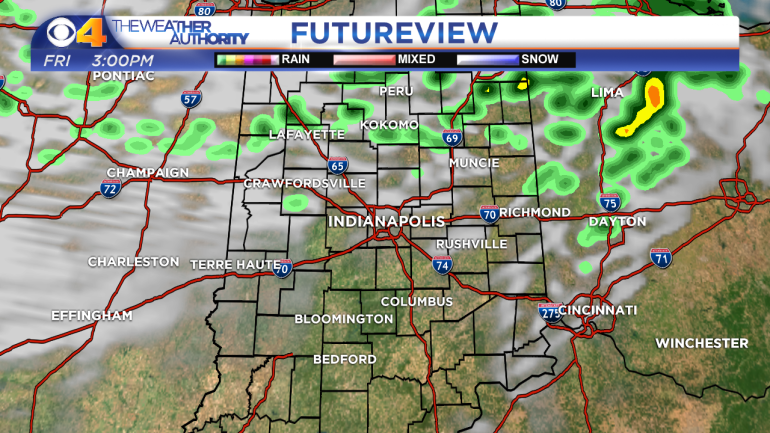 More rain chances arrive next Monday and Wednesday night into Thursday.