This is an archived article and the information in the article may be outdated. Please look at the time stamp on the story to see when it was last updated.
Temperatures will remain below average for much of the week, but we will hit the 70 degree mark again by Thursday. Our average high for this time in May is 73.  Today we'll only top out at 61 in Indy with clouds increasing from south to north through the afternoon.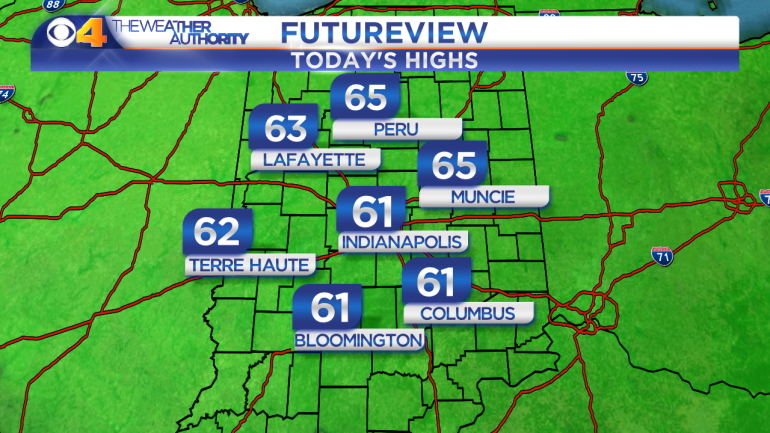 You can leave the umbrella at home today, but a few showers will be possible by this evening and become more widespread after midnight. It will be a soggy Tuesday AM commute, but no severe weather is expected. We will also see our highest rain totals south of I-70 on Tuesday.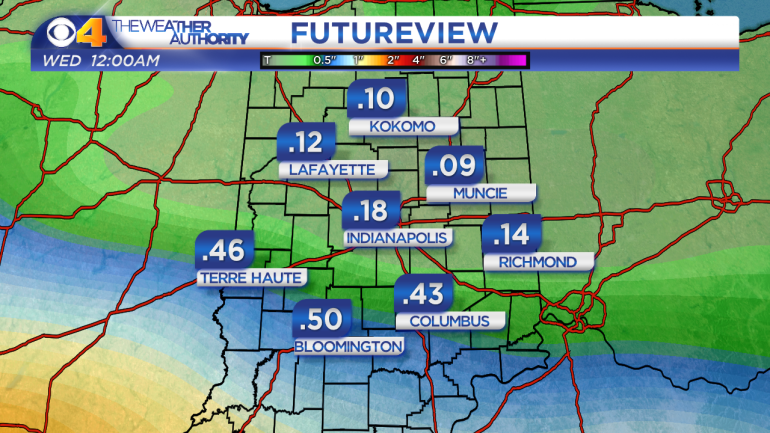 If you plan on heading out to any practices this week at IMS, the only wet afternoon will be Tuesday...and the second half of the week will feature warming temperatures.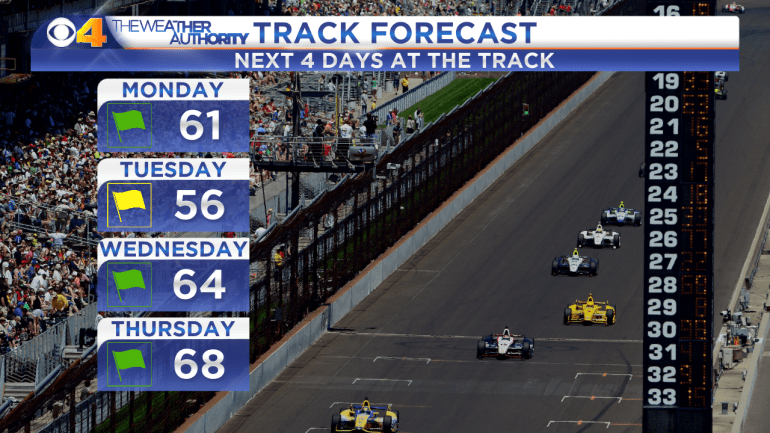 We have additional small rain chances on Friday and Saturday, but Tuesday will be the wettest day of the week.