This is an archived article and the information in the article may be outdated. Please look at the time stamp on the story to see when it was last updated.
COLUMBUS, Ind. (September 7, 2015) – Columbus police are investigating a heartbreaking case where a young boy is believed to have witnessed his own mother's murder.
Officers responded to 911 calls about shots fired around 10:30 Sunday night at the Lincoln Village Apartments.  They found Dormarie Santiago Rolon, 33 and Marlin Diaz, 39, both apparently shot to death inside Rolon's apartment.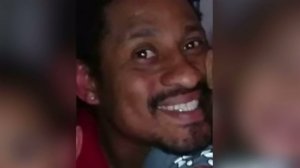 Rolon's two children, believed to be 2 and 7 years old, were also in the apartment at the time of the shootings.
While the children were unharmed, neighbors say the older boy actually watched as his mother was shot to death.
"He witnessed it," said Tykin Stewart.  "His own eyes."
Stewart lives in the apartment complex and says he visited members of Rolon's family Monday morning.  He says family members were caring for the children and the 7-year-old boy was repeatedly describing what happened when Diaz came storming into his mother's apartment Sunday night.
"Marlin's crazy!  He shot my mom," Stewart recounted the boy's story.  "I guess he shot the door, the back door and walked in and his mom was like no no no don't shoot.  And he shot.  And then after he realized what he did, I guess he shot himself."
Columbus police have not confirmed the case as a murder-suicide.  But they told reporters they were not searching for any suspects, and did not have anybody in custody.  They were also not searching for the murder weapon.
"This type of crime does not happen in Columbus very often," said Columbus Police Sgt. Matt Harris.  "Whether it be a shooting, let alone a double shooting."
Harris said the last homicide case in Columbus was in 2013.  The Bartholomew County Coroners Office was expected to perform autopsies on Rolon and Diaz sometime late Monday or Tuesday.
More than one neighbor in the Lincoln Village complex said Marlin Diaz had a reputation for angry, sometimes violent outbursts.  They say Diaz also lived in the complex and would often walk over to visit Rolon.  Neighbors believe Rolon and Diaz shared a younger child in common.
It was unclear Monday what may have prompted Sunday night's deadly violence.
The two children were being cared for by other family members who live nearby.
Officers ask anyone with information to contact Columbus Police at 812-376-2600.