This is an archived article and the information in the article may be outdated. Please look at the time stamp on the story to see when it was last updated.
COLUMBUS, Ind. (Feb. 12, 2016)– A Columbus man was arrested Friday after police say he crashed into a house with his car while under the influence.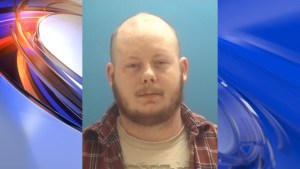 Around 12:45 a.m. Friday, officers were called to the 8000 block of South State Road 58. Officers found a heavily damaged pickup truck at the scene.
The truck had been driven off the road into a ditch, broke an electrical pole and eventually hit a house.
The driver was identified as Jacob Meredith, 22, of Columbus.
There was nobody inside the house at the time of the crash. Power was knocked out for a few hours.
Meredith was taken to the Bartholomew County Jail on a charge of operating a motor vehicle while under the influence and was released on $5,000 bond.