This is an archived article and the information in the article may be outdated. Please look at the time stamp on the story to see when it was last updated.
A strong cold front crossed the region overnight and brought us showers, thunderstorms and some very gusty winds.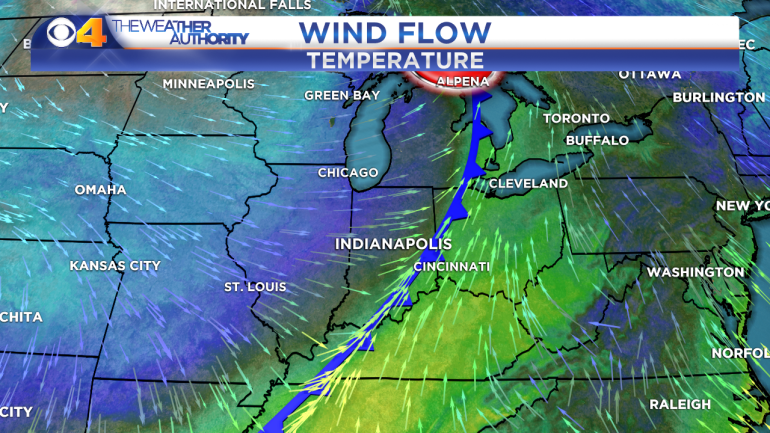 The colder air behind this front is here to stay and those gusty winds will stick around all day today too. There is a Wind Advisory for northern Indiana as winds will continue to gust up to 45 mph. Elsewhere, we can expect gusts up to 35 mph through 6 p.m.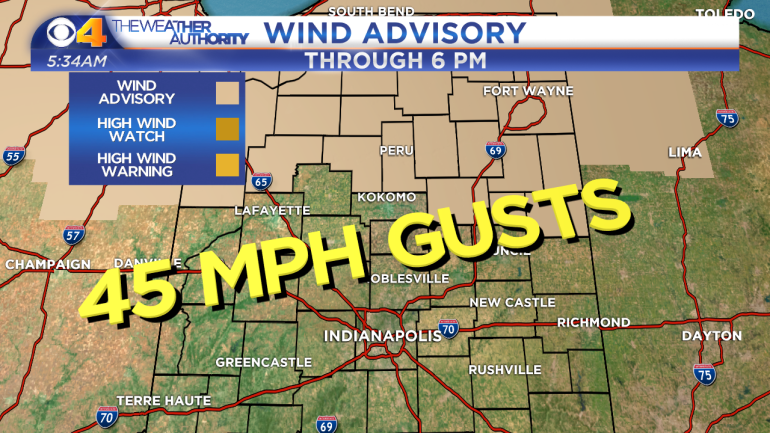 Temperatures will camp out in the 30s for most of the afternoon with wind chills in the 20s due to the brisk winds.  We are done with the rain for now, and skies will remain partly-mostly cloudy for the afternoon.
Colder air rolls in later this week, with highs not making it above freezing on Thursday and Friday.
Flurries are likely on Wednesday and Thursday, but our FIRST accumulating snowfall is possible Friday night into Saturday. Stay tuned!