This is an archived article and the information in the article may be outdated. Please look at the time stamp on the story to see when it was last updated.
INDIANAPOLIS, Ind. –It's been a chilly and windy day with temperatures in the upper 40s. The high temperature reached 50 degrees in Indianapolis. We've seen a couple of showers on the radar and we'll keep them in the forecast through the early evening hours. We'll expect a mostly cloudy sky overnight with temperatures down in the mid-30s. In fact, the coldest air of the season arrives tonight!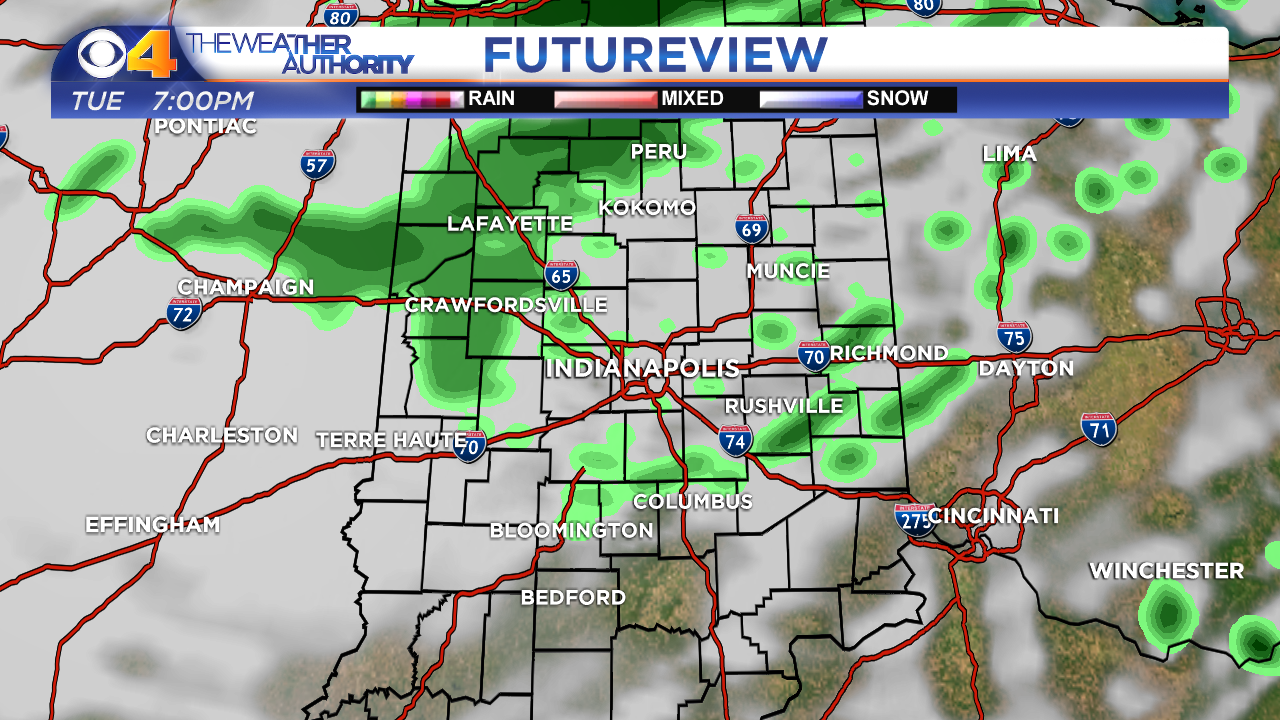 Highs Wednesday will only be in the upper 40s with winds around 10 to 15 mph. We'll have a slight rain chance in the afternoon. A warm front will lift through central Indiana Thursday and allow temperatures to go back up to the low 60s. More sunshine is also expected! We just have to get through a chilly start in the mid-30s Thursday morning. In fact, Thursday morning favors our first frost of the fall season.
Wet weather will move back in Friday as another cold front pushes through. Expect an increase in cloud cover with rain moving in and temperatures near 60 degrees Friday afternoon.
This weekend will be cold. Temperatures in the mornings could drop below freezing for the first time this season, especially Sunday morning. We'll have rain around the area Saturday and a slight chance of rain on Sunday. Protect your sensitive vegetation! A warm up to near 50 degrees is expected on Halloween. Stay tuned!